Randy Sibold Joins Forrester as VP of Operations

FORRESTER CONSTRUCTION SENIOR LEADERSHIP GROWS
Randy developed a passion for construction as a child watching his dad work for The United States Corps of Engineers while building dams on the Ohio River. At 16, he entered the construction industry as a masonry apprentice in Fairfax, VA. Randy has been building ever since, including working through college at Georgia Tech and Penn State University, eventually earning a B.S. in civil engineering and a master's degree in civil engineering and construction project management.
Randy brings to the Forrester team a lifetime of construction experience and, more recently, over 35 years of experience working for a national general contractor. Randy has a diverse portfolio ranging from homes to high-rise hotels, garages, office buildings, libraries, healthcare facilities, and almost everything in between. Some of his notable projects have included The Pensacola Naval Air Station, The Eisenhower Memorial, Seatac Airport, and VA Hospitals in Baltimore and Philadelphia.
In addition to his extensive construction expertise, Randy is a builder of people. He taught senior/graduate courses at The University of Maryland in Civil Engineering after work hours for two years, is dedicated to supporting his teams in the field, and continually aims to grow younger professionals.
Randy is engaged in the construction industry and is an active member of The American Society of Civil Engineers, United General Contractors, and the Associated Builders and Contractors. Randy is also passionate about giving back to the community, and goes on Mission trips overseas annually to help build with and for those less fortunate.
Randy embodies the company's core values: teamwork; doing the right thing; and making it happen for clients, business partners, our team members, and the community.
"I am so happy to be here at Forrester Construction, with it's rich history of unique and complicated projects and so many exciting new opportunities on the horizon. The team here at Forrester is very impressive. I feel very fortunate to be a part of this growing team of Great Builders."

Randy Sibold, Vice President of Operations
Please join us in welcoming Forrester Construction Vice President of Operations Randy Sibold to the team. 

Want to learn more about the leaders guiding Forrester Construction to growth and prosperity? Visit our Executive Leadership page!
More News and Blogs by Forrester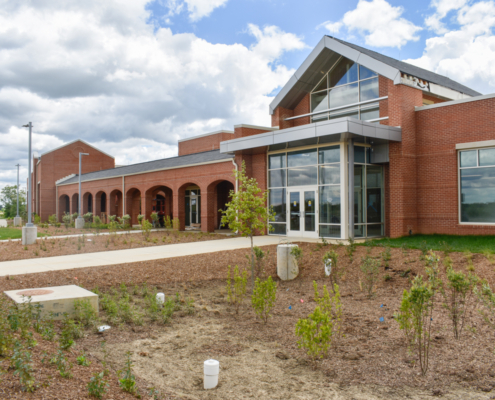 https://www.forresterconstruction.com/wp-content/uploads/2023/09/South.County.Police.and_.Animal.Shelter.Forrester-construction.jpg
683
1024
Rachael Thomas
https://www.forresterconstruction.com/wp-content/uploads/2017/04/forrester-construction-logo-md-340x156.png
Rachael Thomas
2023-09-11 15:41:33
2023-09-11 15:41:33
Lorton Police Station and Animal Shelter to Open This Fall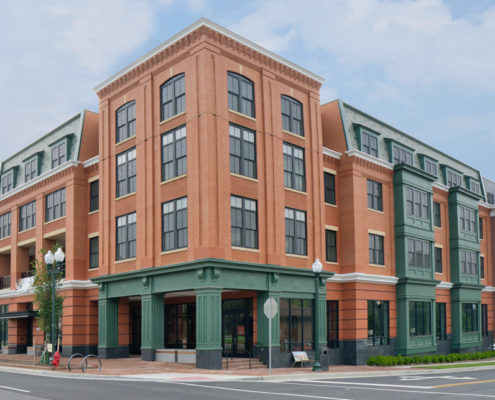 https://www.forresterconstruction.com/wp-content/uploads/2023/08/Sunrise-of-Vienna-Final-Ken-Wyner.-Forrester-construction-5.jpg
549
1024
Rachael Thomas
https://www.forresterconstruction.com/wp-content/uploads/2017/04/forrester-construction-logo-md-340x156.png
Rachael Thomas
2023-08-24 10:27:23
2023-08-24 10:27:23
Summer 2023 Forrester Construction Update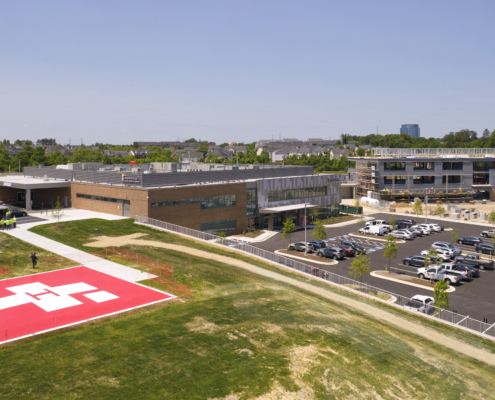 Ken Wyner Photography
https://www.forresterconstruction.com/wp-content/uploads/2023/08/UM-Laurel-Medical-Center-Drone-Photo-scaled.jpg
534
1024
Rachael Thomas
https://www.forresterconstruction.com/wp-content/uploads/2017/04/forrester-construction-logo-md-340x156.png
Rachael Thomas
2023-08-09 13:39:05
2023-08-09 13:39:05
Forrester Construction Completes UM Laurel Medical Center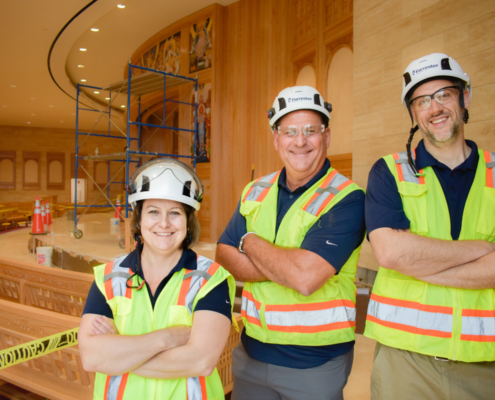 https://www.forresterconstruction.com/wp-content/uploads/2023/07/Forrester-Construction-Senior-Leaders-Kristin-Prudhomme-John-Shumar-and-Mark-Rolfs.jpg
683
1024
Rachael Thomas
https://www.forresterconstruction.com/wp-content/uploads/2017/04/forrester-construction-logo-md-340x156.png
Rachael Thomas
2023-07-26 12:25:18
2023-07-26 12:27:48
Forrester Construction Announces Kristin Prudhomme as President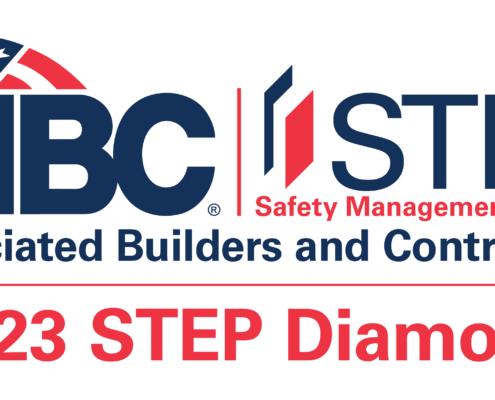 https://www.forresterconstruction.com/wp-content/uploads/2023/07/STEP-2023_Diamond.png
496
1024
Rachael Thomas
https://www.forresterconstruction.com/wp-content/uploads/2017/04/forrester-construction-logo-md-340x156.png
Rachael Thomas
2023-07-18 09:19:47
2023-08-09 13:10:00
forrester construction achieves abc national step diamond
https://www.forresterconstruction.com/wp-content/uploads/2022/04/pixie_1650639508651.png
386
1023
Rachael Thomas
https://www.forresterconstruction.com/wp-content/uploads/2017/04/forrester-construction-logo-md-340x156.png
Rachael Thomas
2023-07-07 13:10:45
2023-07-07 13:10:45
Tucker Road Ice Rink Featured in Metal Construction News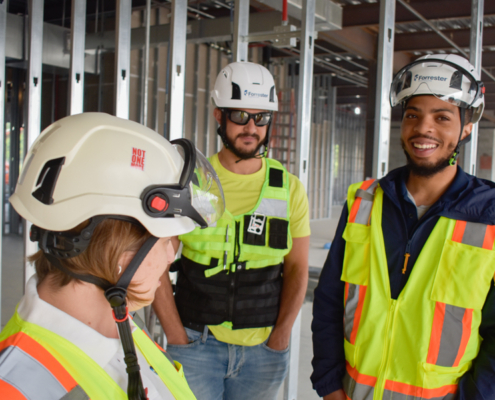 https://www.forresterconstruction.com/wp-content/uploads/2023/06/Catalyst-MOB-Forrester-Construction-Team-Members-with-President-Kristin-Prudhomme.jpg
600
900
Rachael Thomas
https://www.forresterconstruction.com/wp-content/uploads/2017/04/forrester-construction-logo-md-340x156.png
Rachael Thomas
2023-06-26 12:30:22
2023-06-26 14:55:43
The 2023 Forrester Summer Internship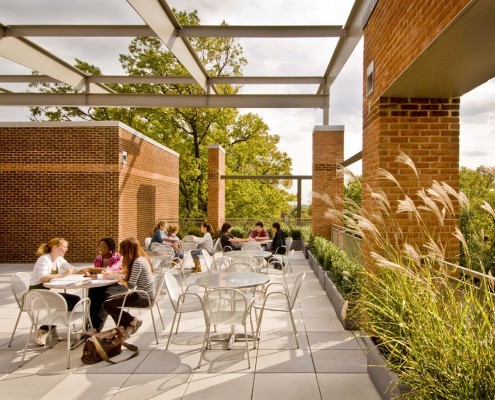 https://www.forresterconstruction.com/wp-content/uploads/2015/05/private-schools-edmund-burke02.jpg
768
1024
Rachael Thomas
https://www.forresterconstruction.com/wp-content/uploads/2017/04/forrester-construction-logo-md-340x156.png
Rachael Thomas
2023-04-26 08:40:54
2023-04-26 08:40:54
Spring 2023 Forrester Construction Update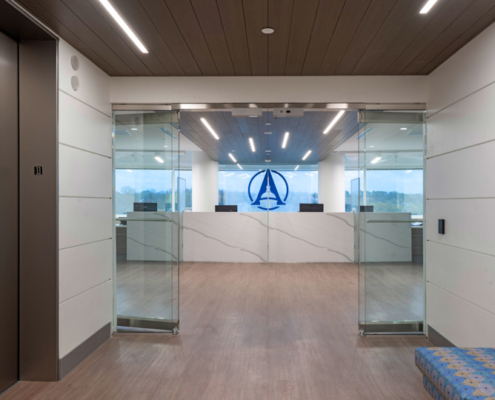 https://www.forresterconstruction.com/wp-content/uploads/2023/04/Anderson-Clinic-Shirlington-Lobby-Area-Forrester-Construction.jpg
540
800
Rachael Thomas
https://www.forresterconstruction.com/wp-content/uploads/2017/04/forrester-construction-logo-md-340x156.png
Rachael Thomas
2023-04-13 08:06:58
2023-04-26 15:05:08
Anderson Orthopedic Clinic Opens State-of-the-Art Surgery Center