New Vascular Surgery Center Reaches Key Construction Milestone in Prince George's County

MINIMALLY INVASIVE VASCULAR CENTERS AND FORRESTER CONSTRUCTION TO CELEBRATE TOPPING OUT NEW SURGERY CENTER.

Wednesday, June 28, 2017 – Rockville, MD – On Friday, July 14th, construction partners Forrester Construction and Minimally Invasive Vascular Centers (MIVC) will celebrate a major project milestone for the new vascular surgery center being constructed at 9201 Cherry Lane, Laurel, Maryland. The 23,000 square foot, three-floor structure will be "topped out" – an occasion marked with a beam signing, speeches and party with food trucks, a DJ and radio broadcast. MIVC topping out is a great way to celebrate a successful project build.
The new Vascular Surgery Center will focus on the diagnosis and treatment of all diseases of the arteries, veins and lymphatic systems. MIVC's goal is to offer minimally invasive treatment with an emphasis on patient education, early diagnosis, non-invasive treatment, prevention and maintenance. The new Laurel, Maryland MIVC facility will feature exam rooms, an operating theatre, ultrasound rooms, endovascular procedure rooms and recovery area. The state-of-the-art facility will include a juice bar, unique art and an open design concept. The basement has private parking, a loading dock and storage rooms. Upstairs, there will be administrative offices, a conference room and a green roof. Exterior work will consist of insulated metal panels, aluminum punched windows and an aluminum storefront. There will also be two elevators, power sliding doors and five rectangular skylights above the reception area. The LEED Certified facility occupies two acres at the intersection of Cherry Lane and MD 197 in Laurel, Maryland.
MIVC and Forrester are very proud of this partnership, which is bringing important economic benefits, jobs and increased access to healthcare in Prince George's County. During construction, it is estimated that the project will create between 75 and 100 jobs for county residents. Forrester also relied on many local subcontractors and suppliers including Kent Island Mechanical of Laurel; Natelco Electric of Capitol Heights, CF Masonry of Elkridge; Hyattsville Door and Lock of Hyattsville and Anderson Fire Protection of Elkridge. Once opened, MIVC will employ upwards of 50 local residents including physicians, nurses and other healthcare personnel. The facility also addresses an important need for more healthcare facilities in the area and raises awareness for vascular medical conditions. As a show of support for this effort, Prince George's County officials and Economic Development representatives will be on hand at the topping out celebration.
This historic healthcare project has been led by MIVC President and Director of Business Affairs, Wendy Muhammad, who says, "Vascular disease is rampant in our community.  We are truly honored to be of service and very appreciative of strategic partners like Forrester, who echo our mission of profit with a purpose."
Forrester's President Steve Houff continues "Investing in our neighbors, building lasting business relationships and embracing our clients' missions are values at the center of everything we do as a company. I am really proud of this project and the partnership with MIVC because of what it represents. It allows us to leverage our team's expertise as great builders to actively support our community and partners, which is the perfect situation for our company." Check out other new out-patient medical buildings in maryland built by Forrester.
ABOUT MIVC

At the Minimally Invasive Vascular Centers "We Focus On Your Circulation To Keep You Going" Founded in 2007, by Dr. Jeffery Dormu, MIVC is based in Laurel, Maryland with satellite offices in Silver Spring and Baltimore.  As a leading vascular care facility, MIVC, offers easy access to much needed surgical treatment of all vascular related diseases.  MIVC, CEO and Founder, is the recipient of numerous Top Doctors Awards and Accolades, Board Certified in vascular and general surgery and Triple Fellowship Trained in vascular cardiothoracic and general surgery. MIVC has a proven track record of patient satisfaction and successful treatment of residents throughout the region.
ABOUT FORRESTER

Founded in 1988, Forrester Construction is an award-winning Engineering News Record Top 400 and Washington Business Journal Top 15 general contractor offering clients construction management, preconstruction and design build services. A locally-owned leader in the Washington DC Metropolitan market, Forrester has a proven record of construction excellence, client satisfaction and efficient project delivery. This has led to work on such landmark projects at the United States Supreme Court, Arlington National Cemetery, National Institutes of Health, Ford's Theatre, The Kennedy Center and the Smithsonian National Zoo.

Since its inception, the firm has been recognized with over 200 construction industry awards and has built many solid, ongoing relationships with its high percentage of repeat clients and long-term subcontractor partners.
More News and Blogs by Forrester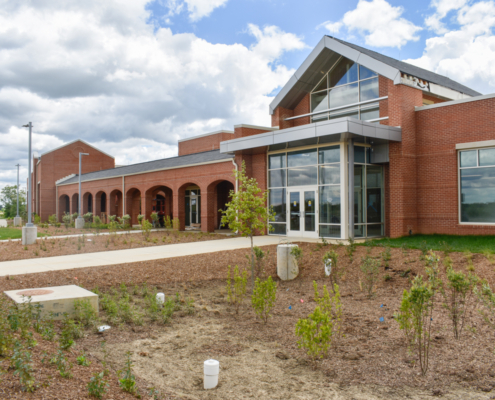 https://www.forresterconstruction.com/wp-content/uploads/2023/09/South.County.Police.and_.Animal.Shelter.Forrester-construction.jpg
683
1024
Rachael Thomas
https://www.forresterconstruction.com/wp-content/uploads/2017/04/forrester-construction-logo-md-340x156.png
Rachael Thomas
2023-09-11 15:41:33
2023-09-11 15:41:33
Lorton Police Station and Animal Shelter to Open This Fall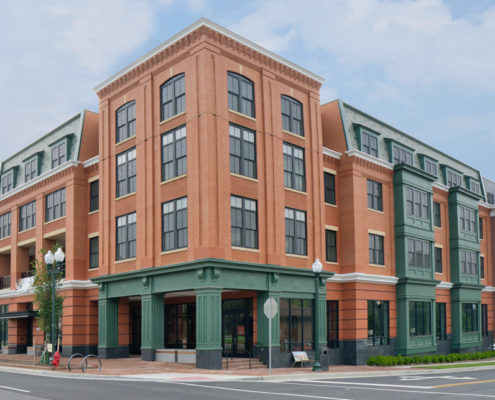 https://www.forresterconstruction.com/wp-content/uploads/2023/08/Sunrise-of-Vienna-Final-Ken-Wyner.-Forrester-construction-5.jpg
549
1024
Rachael Thomas
https://www.forresterconstruction.com/wp-content/uploads/2017/04/forrester-construction-logo-md-340x156.png
Rachael Thomas
2023-08-24 10:27:23
2023-08-24 10:27:23
Summer 2023 Forrester Construction Update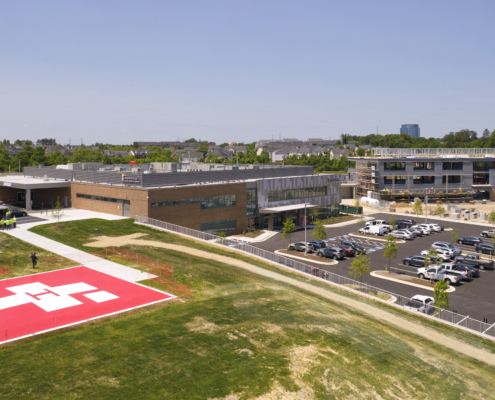 Ken Wyner Photography
https://www.forresterconstruction.com/wp-content/uploads/2023/08/UM-Laurel-Medical-Center-Drone-Photo-scaled.jpg
534
1024
Rachael Thomas
https://www.forresterconstruction.com/wp-content/uploads/2017/04/forrester-construction-logo-md-340x156.png
Rachael Thomas
2023-08-09 13:39:05
2023-08-09 13:39:05
Forrester Construction Completes UM Laurel Medical Center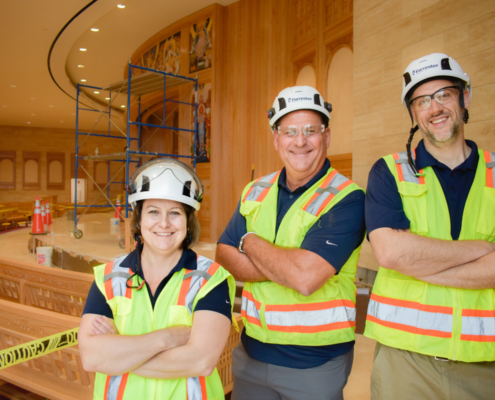 https://www.forresterconstruction.com/wp-content/uploads/2023/07/Forrester-Construction-Senior-Leaders-Kristin-Prudhomme-John-Shumar-and-Mark-Rolfs.jpg
683
1024
Rachael Thomas
https://www.forresterconstruction.com/wp-content/uploads/2017/04/forrester-construction-logo-md-340x156.png
Rachael Thomas
2023-07-26 12:25:18
2023-07-26 12:27:48
Forrester Construction Announces Kristin Prudhomme as President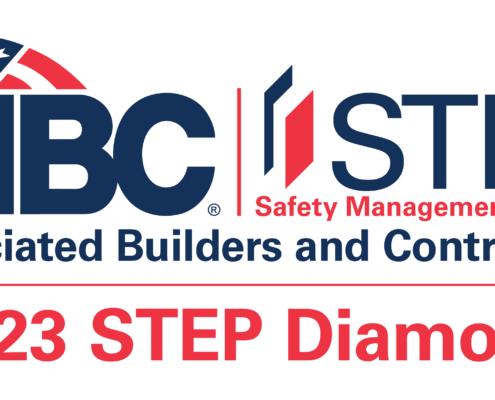 https://www.forresterconstruction.com/wp-content/uploads/2023/07/STEP-2023_Diamond.png
496
1024
Rachael Thomas
https://www.forresterconstruction.com/wp-content/uploads/2017/04/forrester-construction-logo-md-340x156.png
Rachael Thomas
2023-07-18 09:19:47
2023-08-09 13:10:00
forrester construction achieves abc national step diamond
https://www.forresterconstruction.com/wp-content/uploads/2022/04/pixie_1650639508651.png
386
1023
Rachael Thomas
https://www.forresterconstruction.com/wp-content/uploads/2017/04/forrester-construction-logo-md-340x156.png
Rachael Thomas
2023-07-07 13:10:45
2023-07-07 13:10:45
Tucker Road Ice Rink Featured in Metal Construction News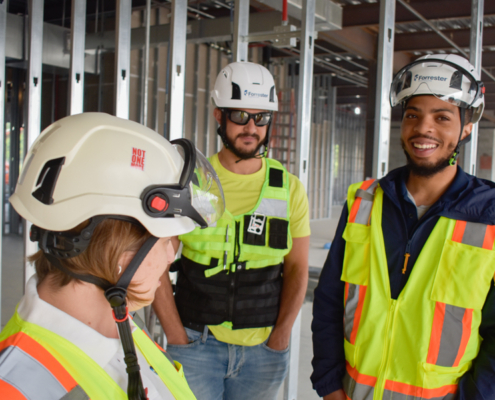 https://www.forresterconstruction.com/wp-content/uploads/2023/06/Catalyst-MOB-Forrester-Construction-Team-Members-with-President-Kristin-Prudhomme.jpg
600
900
Rachael Thomas
https://www.forresterconstruction.com/wp-content/uploads/2017/04/forrester-construction-logo-md-340x156.png
Rachael Thomas
2023-06-26 12:30:22
2023-06-26 14:55:43
The 2023 Forrester Summer Internship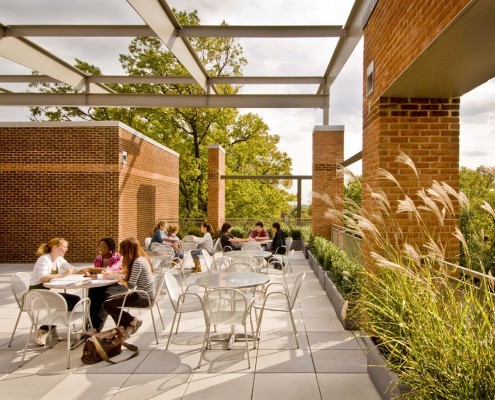 https://www.forresterconstruction.com/wp-content/uploads/2015/05/private-schools-edmund-burke02.jpg
768
1024
Rachael Thomas
https://www.forresterconstruction.com/wp-content/uploads/2017/04/forrester-construction-logo-md-340x156.png
Rachael Thomas
2023-04-26 08:40:54
2023-04-26 08:40:54
Spring 2023 Forrester Construction Update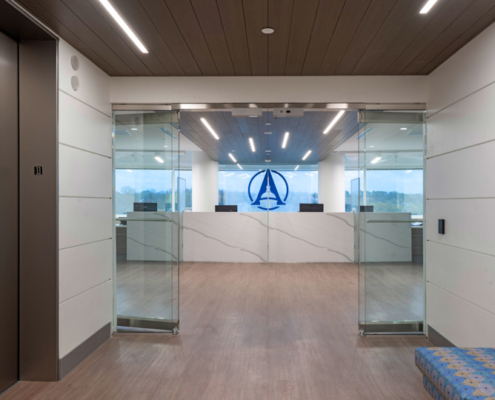 https://www.forresterconstruction.com/wp-content/uploads/2023/04/Anderson-Clinic-Shirlington-Lobby-Area-Forrester-Construction.jpg
540
800
Rachael Thomas
https://www.forresterconstruction.com/wp-content/uploads/2017/04/forrester-construction-logo-md-340x156.png
Rachael Thomas
2023-04-13 08:06:58
2023-04-26 15:05:08
Anderson Orthopedic Clinic Opens State-of-the-Art Surgery Center