Private School Partnerships

FORRESTER KEEPS BUILDING SERIES
"Keep Building today. Empower tomorrow."

That is the motto of the great builders who work on Forrester Construction's education projects. In no small measure, this mindset has led to Forrester's work with many of the areas' leading academic institutions, including many top private and independent schools. Learn more about Forrester's engagement with this community as we summarize our approach and illustrate with examples from our private school portfolio.

Whether tackling complex, multi-year phased and occupied renovations or an interior fit-out to support emerging programmatic needs, Forrester's team truly believes in being more than a builder to its private and independent school clients. Forrester supports private school partnerships. We like to say that our team helps them find more ways to "keep building".

How do we do this?
Forrester has developed three strategies to deliver the highest value-add for the private school community's unique needs:
Deliver innovative student engagement programs that enhance existing STEAM curricula with hands-on learning experiences to reinforce and complement classroom instruction.

Embrace the school's vision and support it with unique services and solutions.
Collaborate with administrators, staff and other stakeholders to find effective, efficient and holistic solutions to project challenges.
It is a straight-forward, easy to understand approach. Expertise, engagement and investment yield real results, but the true value of this mindset and approach to our work is in the long term partnerships and once in a lifetime experiences it yields for the schools and students that we serve. Here are a few examples from Forrester's private and independent school portfolio.
Foxcroft School | Middleburg, VA
"Everything is curriculum."
Located in scenic Middleburg, Virginia, the Foxcroft School is a college-prep boarding and day school for girls grades 9 to 12.  Along with student boarders, more than 80 percent of Foxcroft faculty also live on campus. In 2014, this nearly century old institution was in need of additional dormitory space. As a private school general contractor,Forrester Construction was contracted to build Stuart Hall, a new 26,000 square foot, LEED Gold certified dormitory with residential and communal areas for 50 students, faculty and staff. A great example of private school partnerships.
The construction need was clear, so how could Forrester be more than a builder for the Foxcroft School community?
Foxcroft embraces the idea that "everything is curriculum," and asked that we incorporate a student engagement program into the construction plan. Working together with architects Hord Coplan Macht, Forrester developed a curriculum to engage 28 girls in a school-year long program. The seminars linked classroom instruction, hands-on learning experiences and construction progress on the Stuart Hall dormitory together into a comprehensive, construction based learning program.
For example, after learning about the physics of friction and foundation support systems in a classroom session lead by the construction team, students visited the dormitory site and created their own foundation system with concrete, drilled piers and spread footers. They experimented with what worked, and what did not, using interactive manipulatives to find the most economical way to achieve their aim, supporting a building for the lowest cost. They then toured the project site to see the actual foundation design for their new building being constructed.  These programs were performed for each stage of design and construction from early design stages through building finishes. 
The program was a tremendous success. When Foxcroft School later invited Forrester back to repurpose one of their dormitories into their business office and welcome center, a second iteration of this educational program was launched. At Foxcroft and Forrester's other private school projects like the National Cathedral School, Georgetown Day School and Barrie School, expanding student engagement programs have transformed construction projects from a dreaded inconvenience to opportunities for memorable and enriching learning.  
National Cathedral School | Washington, DC
Forrester and its long-time partner the National Cathedral School (NCS) in Washington, DC first worked together when the school launched a multi-phase campus renewal more than 10 years ago. On the first two phases of work, Forrester's great builders delivered high-quality facilities and built a solid relationship with the school. For the final, independently awarded phase — a renovation of NCS's Procter Hall —  Forrester's team saw new opportunities to expand its services and support of the NCS's mission.
To support the modernization of the aging, 1950s era Procter Hall, NCS launched a fundraising campaign aimed at helping donors understand the school's future. Finding a way for donors to visualize and understand the school's goals was extremely important.
Seeing this, Forrester's virtual design and construction (VDC) experts created a 3D model showing what the new design for Procter Hall would look like. Our team worked with the school to convert the 3D model into a fly-through "tour" of the building that would allow the NCS family to visualize and communicate the critical elements of the project that would be most important to the students, faculty, staff and donors. The video model supported fundraising efforts in email campaigns, thank-you events and one-on-one donor meetings. Forrester also prepared QR code compatibility visuals that could help visitors to "see" the new building while standing in the pre-renovation structure.  
As the project team moved into the construction phase, they developed construction updates customized to maintain good communication with key constituent groups like faculty, staff, parents and donors. This helped those not on-site understand the progress being made and what to look for next. The Forrester team also led site tours and gave real-time updates at live events.
Forrester realizes communication is key.  Our teams pride themselves on providing turnkey, client supporting communication tools from the simple construction update to the fundraising flythrough video.  This approach is one of Forrester's core service offerings for private school partnerships and independent schools. (Full portfolio available here.)
Forrester's Private & Independent School Projects

Construction Solutions for Real Schools
The private school partnerships that Forrester builds by supporting and enriching our clients' goals are a major bonus of the work we do as great builders – both for us and the schools we work with. Our team's innovative, effective and efficient construction solutions are what build long-term relationships. Many schools face similar construction challenges. Renovating or building a new facility while operating on an existing campus poses challenges like balancing budget and schedule with programmatic needs. Each project presents these challenges a bit differently and our approach differs accordingly.
As a routine part of every project, Forrester provides value engineering services that help to maintain schedules and budgets. Our team carefully evaluates the designed scope of work and considers alternatives. Not only does this save clients considerable time and money, it also ensures a high-quality result that meet programmatic needs.
At the Foxcroft School's renovation of the Court Dormitory, the construction team used this approach, performing a thorough preconstruction review early on in the design process. Recommendations included creative project management techniques, innovative construction methods and common sense solutions. Drawing on decades of combined experience, Forrester's dedicated preconstruction experts recognized that an early interior demolition and abatement process would allow the structural and architectural design to be adjusted to existing conditions before finalizing the bid and design drawings.   When the interior finishes were removed, it was realized that the existing structure was completely different from what was anticipated.  Because of this, the design was changed considerably to accommodate the unusual existing structural conditions they found.
Our seasoned team also recognized that making slight modifications to the design, like moving the geothermal well field to below a nearby parking lot, could result in major material and labor savings. (This approach also allowed us to save a few trees, too.) Forrester's great builders suggested using non-standard micro pile foundations to avoid deep excavation and structure work and collaborated with the design team to mitigate moisture issues on the building's first floor by creating a vapor reduction system and suggesting a cost saving waterproofing solution that not only saved money, but also allowed some of the historic fabric of the building façade to be maintained.
Forrester strives to create best value solutions for our clients and we were pleased to be able to provide so many cost saving solutions for the Foxcroft School during their Court Dormitory Project.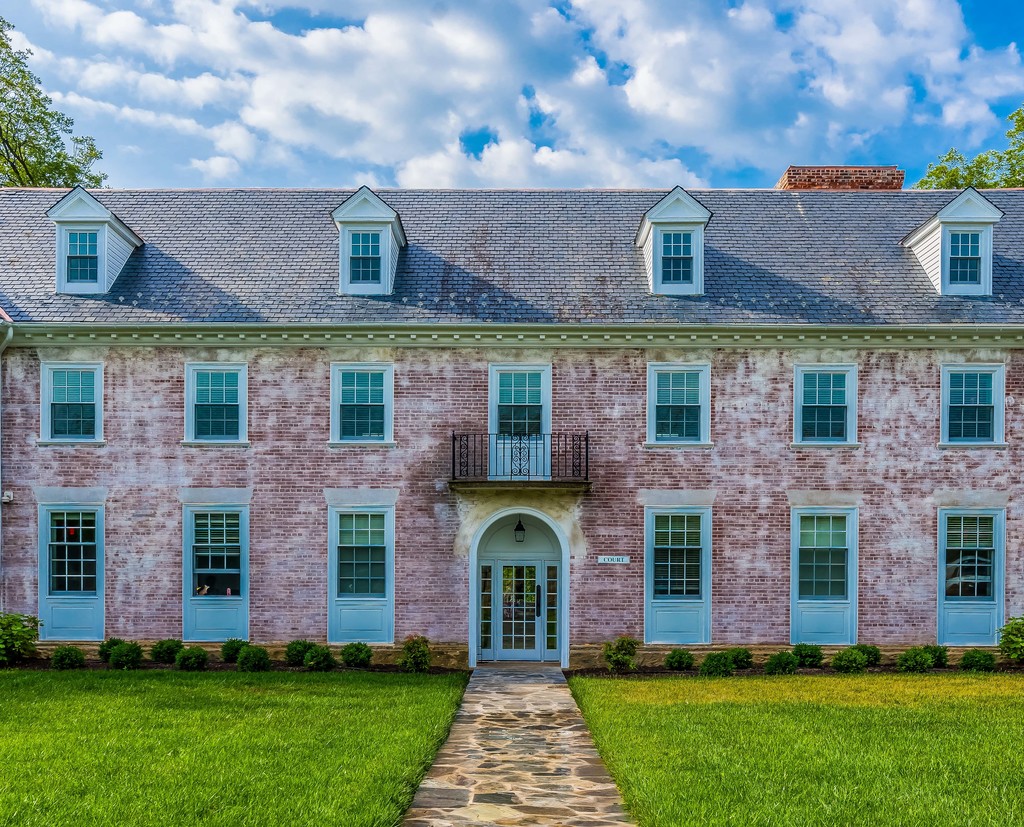 1
At the Foxcroft School's renovation of the Court Dormitory, value engineering and a thorough preconstruction review made a challenging historic renovation run smoothly.
2
Forrester's great builders suggested using non-standard micro pile foundations to avoid deep excavation and structure work and collaborated with the design team to mitigate moisture issues on the building's first floor by creating a vapor reduction system and suggesting a cost saving waterproofing solution.
3
Forrester's suggested approach of moving a geothermal well field on this project to below a nearby parking lot resulted in major material and labor reductions and helped us save a few trees.
Keep Building Today. Empower Tomorrow.
Our team defines success as being able to successfully invest in our clients' missions, engaging with the school community and delivering innovative, value-added construction services. Whether they want to turn an inconvenience into curriculum, support an interactive need for communication or need a really great builder to help them realize their vision, private and independent schools choose to work with Forrester time after time. We are perfect for private school partnerships.
Why?  Because we keep building today to empower tomorrow.
More News and Blogs by Forrester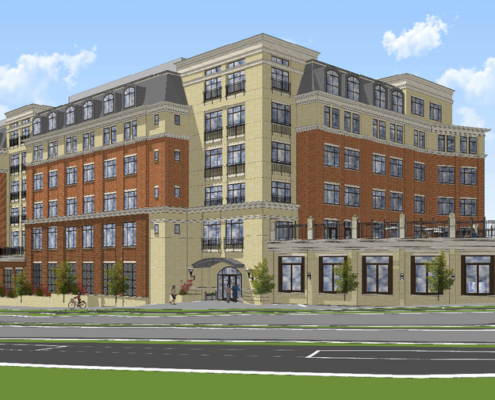 https://www.forresterconstruction.com/wp-content/uploads/2023/11/kensington-rendering2023.png
504
1024
Rachael Thomas
https://www.forresterconstruction.com/wp-content/uploads/2017/04/forrester-construction-logo-md-340x156.png
Rachael Thomas
2023-11-27 16:35:10
2023-11-27 16:35:10
Kensington Senior Living breaks ground on facility in Bethesda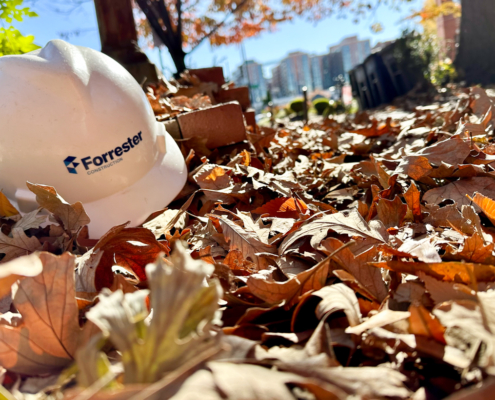 https://www.forresterconstruction.com/wp-content/uploads/2023/11/Forrester-Construction-Hardhat-in-Fall-Leaves-Autumn-Folliage.jpg
700
1024
Rachael Thomas
https://www.forresterconstruction.com/wp-content/uploads/2017/04/forrester-construction-logo-md-340x156.png
Rachael Thomas
2023-11-20 14:25:13
2023-11-20 14:25:13
Fall 2023 Forrester Construction Update | Thankful for 35 Years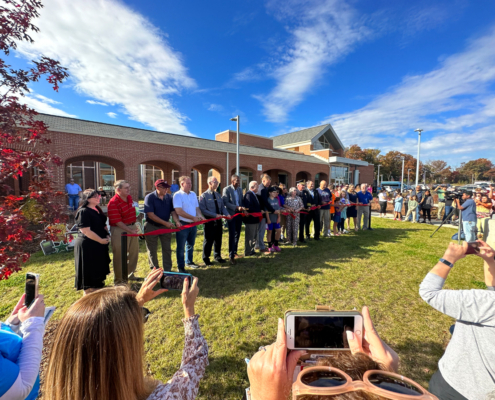 https://www.forresterconstruction.com/wp-content/uploads/2023/11/Lorton-District-Police-Station-and-Fairfax-County-Animal-Shelter-Lorton-Campus-Grand-Opening.jpg
768
1024
Rachael Thomas
https://www.forresterconstruction.com/wp-content/uploads/2017/04/forrester-construction-logo-md-340x156.png
Rachael Thomas
2023-11-01 11:20:11
2023-11-01 11:20:11
Community Celebrates Opening of Lorton District Police Station and Animal Shelter's Lorton Campus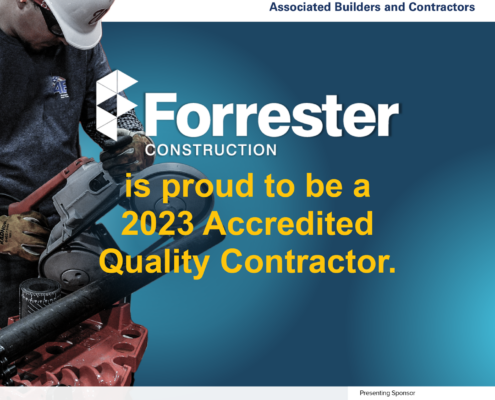 https://www.forresterconstruction.com/wp-content/uploads/2023/10/Slide3.png
1024
1024
Rachael Thomas
https://www.forresterconstruction.com/wp-content/uploads/2017/04/forrester-construction-logo-md-340x156.png
Rachael Thomas
2023-10-30 13:47:20
2023-10-30 13:47:20
Forrester Construction Named Accredited Quality Contractor for 2023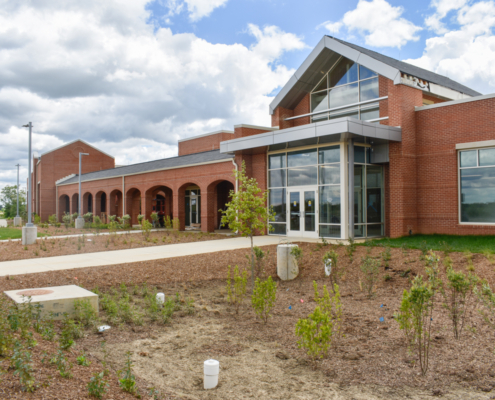 https://www.forresterconstruction.com/wp-content/uploads/2023/09/South.County.Police.and_.Animal.Shelter.Forrester-construction.jpg
683
1024
Rachael Thomas
https://www.forresterconstruction.com/wp-content/uploads/2017/04/forrester-construction-logo-md-340x156.png
Rachael Thomas
2023-09-11 15:41:33
2023-09-11 15:41:33
Lorton Police Station and Animal Shelter to Open This Fall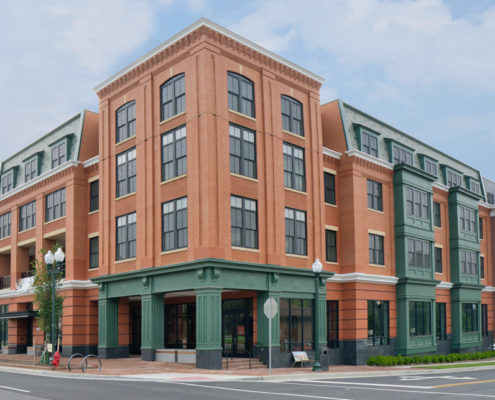 https://www.forresterconstruction.com/wp-content/uploads/2023/08/Sunrise-of-Vienna-Final-Ken-Wyner.-Forrester-construction-5.jpg
549
1024
Rachael Thomas
https://www.forresterconstruction.com/wp-content/uploads/2017/04/forrester-construction-logo-md-340x156.png
Rachael Thomas
2023-08-24 10:27:23
2023-08-24 10:27:23
Summer 2023 Forrester Construction Update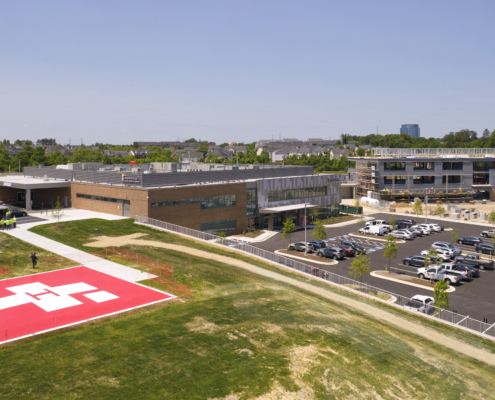 Ken Wyner Photography
https://www.forresterconstruction.com/wp-content/uploads/2023/08/UM-Laurel-Medical-Center-Drone-Photo-scaled.jpg
534
1024
Rachael Thomas
https://www.forresterconstruction.com/wp-content/uploads/2017/04/forrester-construction-logo-md-340x156.png
Rachael Thomas
2023-08-09 13:39:05
2023-08-09 13:39:05
Forrester Construction Completes UM Laurel Medical Center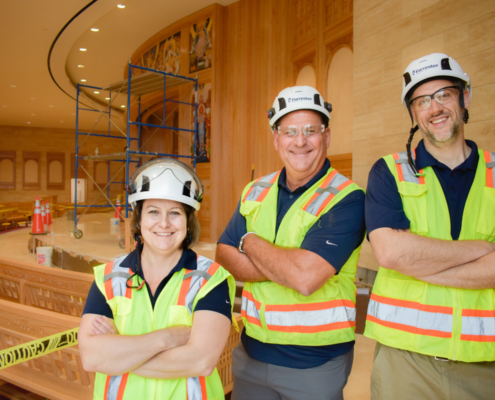 https://www.forresterconstruction.com/wp-content/uploads/2023/07/Forrester-Construction-Senior-Leaders-Kristin-Prudhomme-John-Shumar-and-Mark-Rolfs.jpg
683
1024
Rachael Thomas
https://www.forresterconstruction.com/wp-content/uploads/2017/04/forrester-construction-logo-md-340x156.png
Rachael Thomas
2023-07-26 12:25:18
2023-07-26 12:27:48
Forrester Construction Announces Kristin Prudhomme as President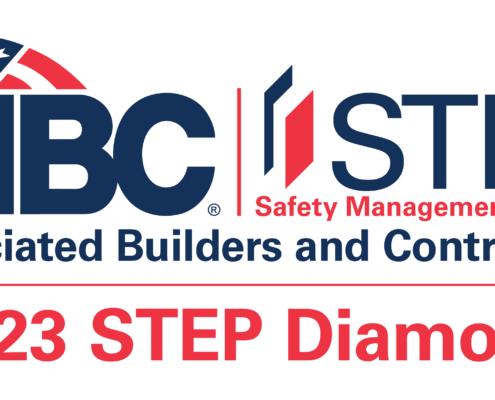 https://www.forresterconstruction.com/wp-content/uploads/2023/07/STEP-2023_Diamond.png
496
1024
Rachael Thomas
https://www.forresterconstruction.com/wp-content/uploads/2017/04/forrester-construction-logo-md-340x156.png
Rachael Thomas
2023-07-18 09:19:47
2023-08-09 13:10:00
forrester construction achieves abc national step diamond