Forrester Construction to Build Tennis Venue on Roof of Union Market

Forrester works with EDENS, developer and owner of Union Market, to build a new home for the Washington Kastles



Forrester Construction has been awarded the contract to build a new tennis facility on the roof of Union Market. The project is being developed by EDENS, the developer and owner of Union Market.
This unique project will convert the roof of Union Market, one of DC's most popular dining destinations, into an open air event space. The Washington Kastles, DC's pro tennis team, will play seven home matches in the facility, starting in early July 2019. The venue will offer an intimate experience with 700 seats, VIP dining areas, and courtside boxes. Guests will have the opportunity to enjoy all of the dining options offered by Union Market, making the venue an exciting destination for spectators.
To meet the tight schedule and ensure the matches can be held as planned, Forrester will have the rooftop infrastructure improvements in place for the installation of the elevated tennis courts by early July 2019. After the inaugural tennis events are completed, EDENS plans to continue to utilize the roof as a dynamic recreational and entertainment space that will encourage greater community participation in the Union Market area. Given the extremely tight schedule, the Forrester Team will need to draw upon our expertise with complicated renovation work in urban, fully occupied settings.
John Shumar, the Construction Executive who will help oversee the project, says, "This project is exactly the type of work Forrester is known for. We have an excellent track record of successfully managing unique, challenging work that is completed on time within very tight schedules. Our team is excited and ready to meet the challenge."
A critical factor in the client's decision to award Forrester the work was the upfront preconstruction effort. The initial concept was unveiled in December 2018, with the design undergoing several iterations and material changes. Once the concept was approved, Forrester determined the new elevator and structural steel needed to be released as early as possible to make the schedule work.
Forrester's Director of Preconstruction, David Lawrence, remarked, "The overall timeline from design conception to completed project in seven months is truly a fast track approach. Forrester's preconstruction expertise enabled this project to come to fruition as the client envisioned."
ABOUT FORRESTER

Founded in 1988, Forrester Construction is an award-winning general contractor offering clients construction management, preconstruction and design build services. A locally-owned leader in the Washington DC Metropolitan market, Forrester has a proven record of construction excellence, client satisfaction and efficient project delivery. This has led to work on such landmark projects at the United States Supreme Court, Arlington National Cemetery, National Institutes of Health, Ford's Theatre, The Kennedy Center and the Smithsonian National Zoo.

Since its inception, the firm has been recognized with over 265 construction industry awards and has built many solid, ongoing relationships with its high percentage of repeat clients and long-term subcontractor partners.
ABOUT THE WASHINGTON KASTLES

"The Washington Kastles are the winningest franchise in World TeamTennis history. The team has won a historic five-straight and six total WTT titles. As part of the legendary Five-Peat, Washington set a major U.S. pro sports record with a 34-match win streak. Since the franchise's launch in 2008, the Kastles have featured eight World No. 1 players: Serena & Venus Williams, Bob & Mike Bryan, Martina Hingis, Leander Paes, Rennae Stubbs and Victoria Azarenka."

More News and Blogs by Forrester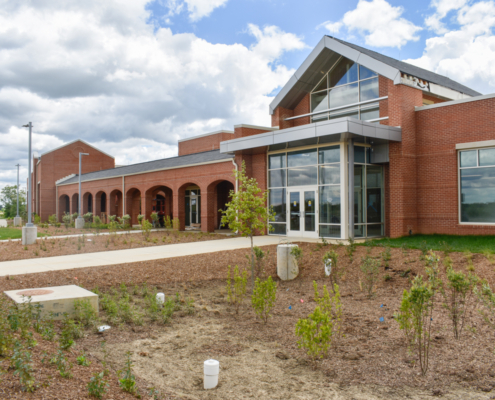 https://www.forresterconstruction.com/wp-content/uploads/2023/09/South.County.Police.and_.Animal.Shelter.Forrester-construction.jpg
683
1024
Rachael Thomas
https://www.forresterconstruction.com/wp-content/uploads/2017/04/forrester-construction-logo-md-340x156.png
Rachael Thomas
2023-09-11 15:41:33
2023-09-11 15:41:33
Lorton Police Station and Animal Shelter to Open This Fall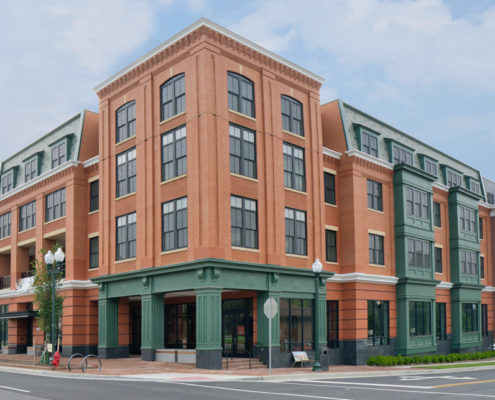 https://www.forresterconstruction.com/wp-content/uploads/2023/08/Sunrise-of-Vienna-Final-Ken-Wyner.-Forrester-construction-5.jpg
549
1024
Rachael Thomas
https://www.forresterconstruction.com/wp-content/uploads/2017/04/forrester-construction-logo-md-340x156.png
Rachael Thomas
2023-08-24 10:27:23
2023-08-24 10:27:23
Summer 2023 Forrester Construction Update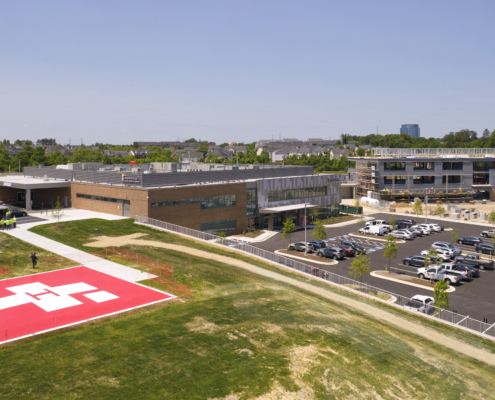 Ken Wyner Photography
https://www.forresterconstruction.com/wp-content/uploads/2023/08/UM-Laurel-Medical-Center-Drone-Photo-scaled.jpg
534
1024
Rachael Thomas
https://www.forresterconstruction.com/wp-content/uploads/2017/04/forrester-construction-logo-md-340x156.png
Rachael Thomas
2023-08-09 13:39:05
2023-08-09 13:39:05
Forrester Construction Completes UM Laurel Medical Center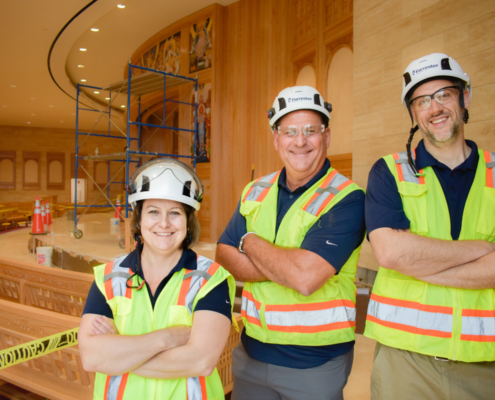 https://www.forresterconstruction.com/wp-content/uploads/2023/07/Forrester-Construction-Senior-Leaders-Kristin-Prudhomme-John-Shumar-and-Mark-Rolfs.jpg
683
1024
Rachael Thomas
https://www.forresterconstruction.com/wp-content/uploads/2017/04/forrester-construction-logo-md-340x156.png
Rachael Thomas
2023-07-26 12:25:18
2023-07-26 12:27:48
Forrester Construction Announces Kristin Prudhomme as President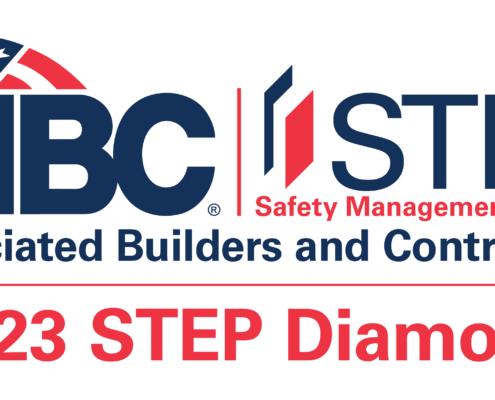 https://www.forresterconstruction.com/wp-content/uploads/2023/07/STEP-2023_Diamond.png
496
1024
Rachael Thomas
https://www.forresterconstruction.com/wp-content/uploads/2017/04/forrester-construction-logo-md-340x156.png
Rachael Thomas
2023-07-18 09:19:47
2023-08-09 13:10:00
forrester construction achieves abc national step diamond
https://www.forresterconstruction.com/wp-content/uploads/2022/04/pixie_1650639508651.png
386
1023
Rachael Thomas
https://www.forresterconstruction.com/wp-content/uploads/2017/04/forrester-construction-logo-md-340x156.png
Rachael Thomas
2023-07-07 13:10:45
2023-07-07 13:10:45
Tucker Road Ice Rink Featured in Metal Construction News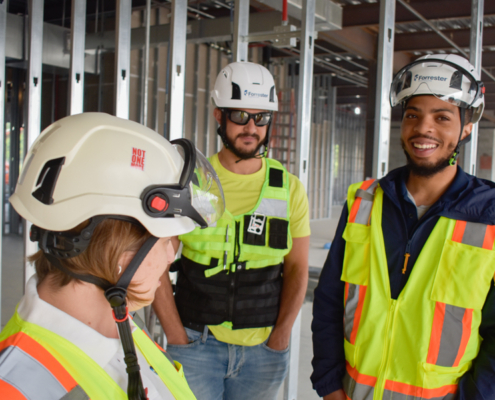 https://www.forresterconstruction.com/wp-content/uploads/2023/06/Catalyst-MOB-Forrester-Construction-Team-Members-with-President-Kristin-Prudhomme.jpg
600
900
Rachael Thomas
https://www.forresterconstruction.com/wp-content/uploads/2017/04/forrester-construction-logo-md-340x156.png
Rachael Thomas
2023-06-26 12:30:22
2023-06-26 14:55:43
The 2023 Forrester Summer Internship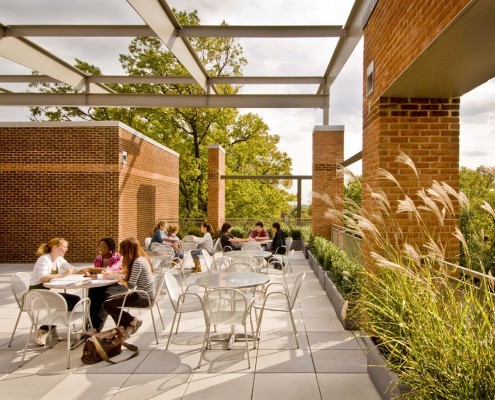 https://www.forresterconstruction.com/wp-content/uploads/2015/05/private-schools-edmund-burke02.jpg
768
1024
Rachael Thomas
https://www.forresterconstruction.com/wp-content/uploads/2017/04/forrester-construction-logo-md-340x156.png
Rachael Thomas
2023-04-26 08:40:54
2023-04-26 08:40:54
Spring 2023 Forrester Construction Update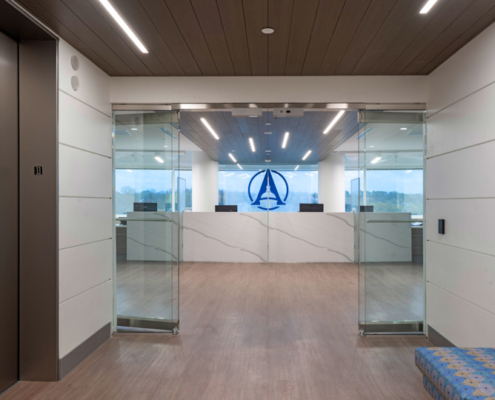 https://www.forresterconstruction.com/wp-content/uploads/2023/04/Anderson-Clinic-Shirlington-Lobby-Area-Forrester-Construction.jpg
540
800
Rachael Thomas
https://www.forresterconstruction.com/wp-content/uploads/2017/04/forrester-construction-logo-md-340x156.png
Rachael Thomas
2023-04-13 08:06:58
2023-04-26 15:05:08
Anderson Orthopedic Clinic Opens State-of-the-Art Surgery Center