Forrester Construction Achieves ABC National STEP Diamond
FORRESTER CONSTRUCTION ACHIEVES WORLD-CLASS SAFETY PERFORMANCE THROUGH DIAMOND ABC STEP PROGRAM
"I am extremely proud of the safety culture our company has built and the way we enable all of our team members, from senior leaders to our summer interns, to take ownership of safety on-site." said John Shumar, Vice President and Head of Forrester Construction's Safety Program. "Our award-winning safety program is proof of our company's dedication to ensuring that every person on Forrester projects goes home safe every day."
Forrester Construction Company implements a best-in-class, comprehensive, proactive approach that has received over 15 Diamond STEP Safety Awards and three ABC National Safety Awards. This approach includes providing all necessary resources and training, as well as clearly communicating that safety is valued above any other aspect of the work. 
STEP participants measure their safety processes and policies on key components through a detailed questionnaire with the goal of implementing or enhancing health and safety programs that reduce job site incidents. One way Forrester's program aims to reduce job site incidents is through implementing Project-Specific Safety Programs. Key components of this program include Site Planning and Logistics, Worker Safety Orientations, Subcontractor Activity Hazard Analysis (AHA's), Monitoring Ongoing Work for Compliance with Pre-planning Criteria, Weekly Safety "Toolbox Talks", Tradesmen's Safety Bonus Program to Promote Jobsite Safety, and Third-Party Mock OSHA Inspections. 
"Safety is a journey, and that journey is possible because of systems like STEP, which enables ABC member contractors like Forrester Construction Company to actively build health and safety into their culture, creating industry-leading, holistic safety programs to protect their workers and deliver for their clients," said Greg Sizemore, ABC vice president of health, safety, environment and workforce development. "STEP measures performance on key components, strengthens and expands best practices and builds safety culture. Our people are our greatest asset, and I commend Forrester Construction Company for consistently fulfilling those commitments to raise the bar of safety performance."
According to ABC's annual Safety Performance Report, STEP participants, regardless of company size or type of work, can reduce recordable incidents up to 85%, making the best-performing companies 688% safer than the U.S. Bureau of Labor Statistics industry average. Ratings range from Diamond, the highest, to Platinum, Gold, Silver, Bronze and Participant.
ABOUT FORRESTER
Established in 1988, Forrester Construction is an award-winning general contractor offering clients construction management, preconstruction, and design-build services. The company is a locally owned leader in the Washington, DC Metropolitan market with a proven record of construction excellence, client satisfaction, and efficient project delivery. To learn more about Forrester Construction, visit www.forresterconstruction.com or follow @ForresterConstruction on social media. 
More News and Blogs by Forrester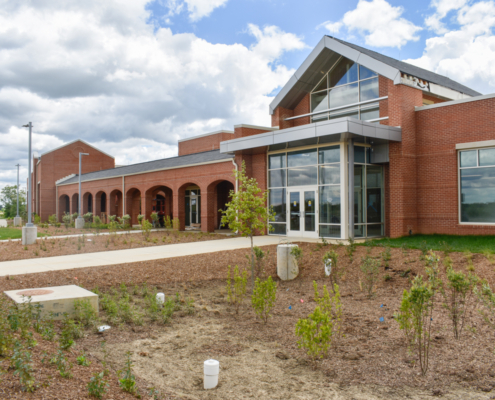 https://www.forresterconstruction.com/wp-content/uploads/2023/09/South.County.Police.and_.Animal.Shelter.Forrester-construction.jpg
683
1024
Rachael Thomas
https://www.forresterconstruction.com/wp-content/uploads/2017/04/forrester-construction-logo-md-340x156.png
Rachael Thomas
2023-09-11 15:41:33
2023-09-11 15:41:33
Lorton Police Station and Animal Shelter to Open This Fall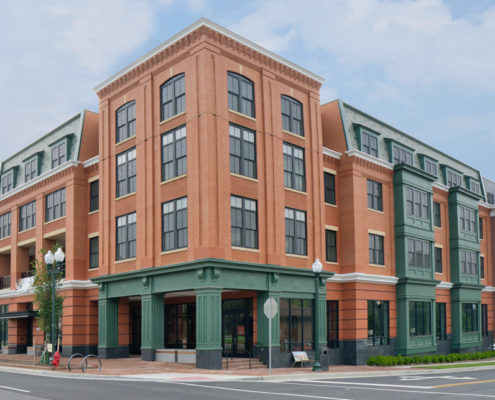 https://www.forresterconstruction.com/wp-content/uploads/2023/08/Sunrise-of-Vienna-Final-Ken-Wyner.-Forrester-construction-5.jpg
549
1024
Rachael Thomas
https://www.forresterconstruction.com/wp-content/uploads/2017/04/forrester-construction-logo-md-340x156.png
Rachael Thomas
2023-08-24 10:27:23
2023-08-24 10:27:23
Summer 2023 Forrester Construction Update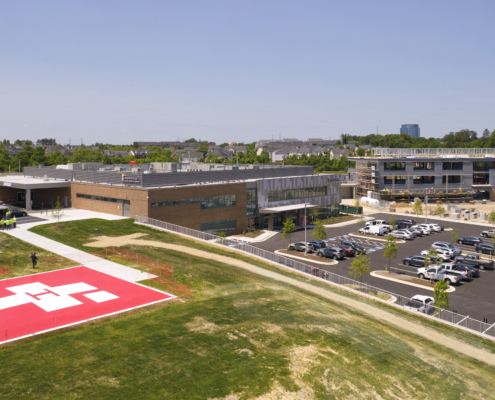 Ken Wyner Photography
https://www.forresterconstruction.com/wp-content/uploads/2023/08/UM-Laurel-Medical-Center-Drone-Photo-scaled.jpg
534
1024
Rachael Thomas
https://www.forresterconstruction.com/wp-content/uploads/2017/04/forrester-construction-logo-md-340x156.png
Rachael Thomas
2023-08-09 13:39:05
2023-08-09 13:39:05
Forrester Construction Completes UM Laurel Medical Center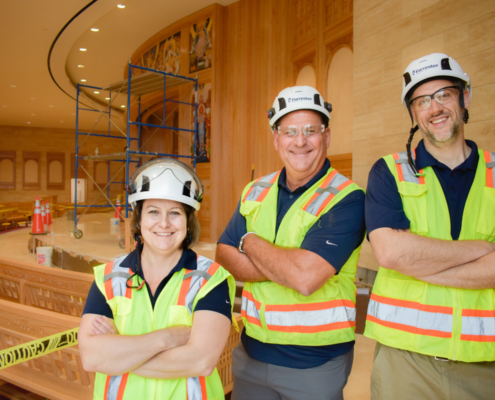 https://www.forresterconstruction.com/wp-content/uploads/2023/07/Forrester-Construction-Senior-Leaders-Kristin-Prudhomme-John-Shumar-and-Mark-Rolfs.jpg
683
1024
Rachael Thomas
https://www.forresterconstruction.com/wp-content/uploads/2017/04/forrester-construction-logo-md-340x156.png
Rachael Thomas
2023-07-26 12:25:18
2023-07-26 12:27:48
Forrester Construction Announces Kristin Prudhomme as President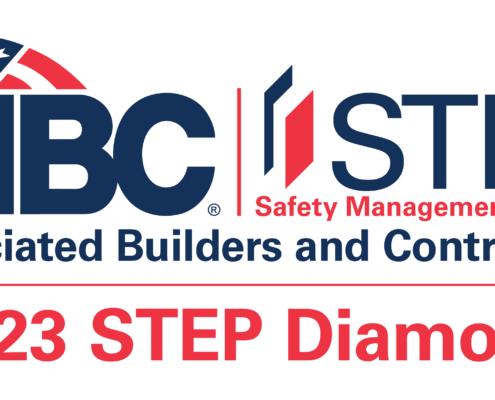 https://www.forresterconstruction.com/wp-content/uploads/2023/07/STEP-2023_Diamond.png
496
1024
Rachael Thomas
https://www.forresterconstruction.com/wp-content/uploads/2017/04/forrester-construction-logo-md-340x156.png
Rachael Thomas
2023-07-18 09:19:47
2023-08-09 13:10:00
forrester construction achieves abc national step diamond
https://www.forresterconstruction.com/wp-content/uploads/2022/04/pixie_1650639508651.png
386
1023
Rachael Thomas
https://www.forresterconstruction.com/wp-content/uploads/2017/04/forrester-construction-logo-md-340x156.png
Rachael Thomas
2023-07-07 13:10:45
2023-07-07 13:10:45
Tucker Road Ice Rink Featured in Metal Construction News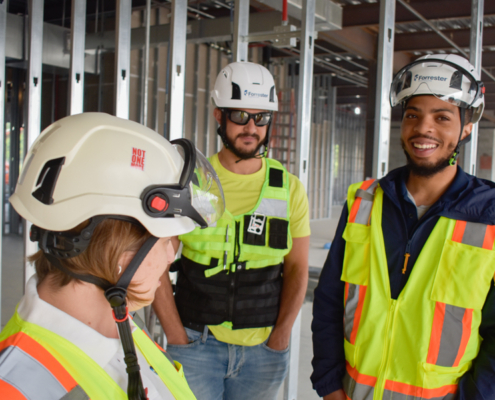 https://www.forresterconstruction.com/wp-content/uploads/2023/06/Catalyst-MOB-Forrester-Construction-Team-Members-with-President-Kristin-Prudhomme.jpg
600
900
Rachael Thomas
https://www.forresterconstruction.com/wp-content/uploads/2017/04/forrester-construction-logo-md-340x156.png
Rachael Thomas
2023-06-26 12:30:22
2023-06-26 14:55:43
The 2023 Forrester Summer Internship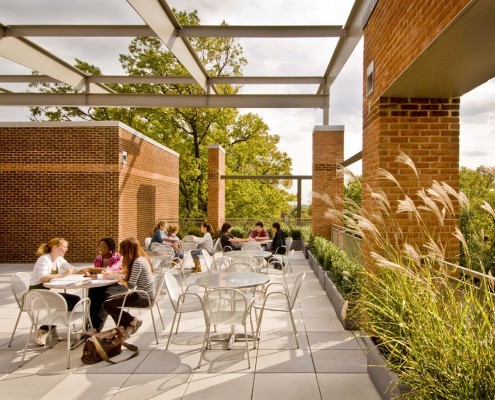 https://www.forresterconstruction.com/wp-content/uploads/2015/05/private-schools-edmund-burke02.jpg
768
1024
Rachael Thomas
https://www.forresterconstruction.com/wp-content/uploads/2017/04/forrester-construction-logo-md-340x156.png
Rachael Thomas
2023-04-26 08:40:54
2023-04-26 08:40:54
Spring 2023 Forrester Construction Update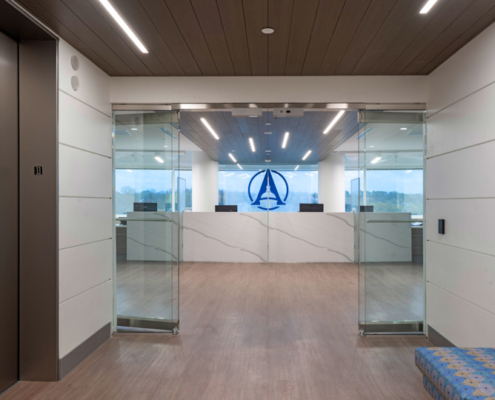 https://www.forresterconstruction.com/wp-content/uploads/2023/04/Anderson-Clinic-Shirlington-Lobby-Area-Forrester-Construction.jpg
540
800
Rachael Thomas
https://www.forresterconstruction.com/wp-content/uploads/2017/04/forrester-construction-logo-md-340x156.png
Rachael Thomas
2023-04-13 08:06:58
2023-04-26 15:05:08
Anderson Orthopedic Clinic Opens State-of-the-Art Surgery Center