Forrester Construction Completes UM Laurel Medical Center
UM LAUREL MEDICAL CENTER OPENS IN LAUREL, MARYLAND
Rockville, MD — Forrester Construction Company recently completed an 83,742 SF free-standing medical facility, for The University of Maryland in Laurel, MD. The University of Maryland Laurel Medical Center is located at the corner of Contee Road and Van Dusen Road in the Laurel Regional Hospital Campus.
Construction of this new free-standing medical facility required coordination with the existing hospital to allow for continued operation and minimal impact. The original hospital remained functional throughout the construction of the new facility and will be re-developed in the future. The Forrester team took extreme care to minimize any disruption to the existing site and utilities that needed to remain available to various entities located on the hospital campus.
The massive redevelopment of the site took a lot of early project management planning. The scope of work required 110,000 cubic yards of additional dirt to build the ground up to grade. To maintain a continuous fill operation, the team had to source large amounts of soil and schedule deliveries with precision to ensure we could move as much onto the site as possible each day while causing minimal disruption to traffic and the surrounding community. 
The two-story facility, built as new construction, now features 20 emergency bays, ten observation beds, two operating rooms, and two procedure rooms. Level one houses clinic space, a surgery center, and shell space for a future Wound Care Facility or other community-oriented needs. Level two houses an emergency department, observation unit, and outpatient behavioral health unit. In addition, the building includes all necessary spaces required to support healthcare services, including nurses' stations, equipment rooms, lobbies, offices, conference rooms, and more. Other features include a sensory room with custom lighting, a cafe with an architectural wood ceiling, and a children's play area with colored wall protection. High-quality, medical-grade finishes brighten and modernize the spacious medical facility. Floor-to-ceiling windows pour light into the lobby areas while, throughout the building, intricate ceilings, custom millwork, and colorful accents create a calming, grounded ambiance. 
This University of Maryland Laurel Medical Center houses advanced medical equipment, including a pneumatic tube system, observation and imaging equipment like ultrasound and x-ray machines, a full pathology lab, and an in-house pharmacy. It also features a new helipad that will allow emergency access to life-saving medical staff and equipment at the hospital.
The exterior of the medical center building is a combination of brick and caste stone masonry, composite metal panels, and a custom-colored curtain wall. The scope of work included nine bioretention ponds, spacious parking lots with EV charging stations, exterior lights operated by photocell (light), and landscaping with native trees and plants, which will require less water and maintenance.
The new facility represents phase 1 of a multi-phase plan to create a health and wellness destination campus. The project required coordination with a new medical office building (MOB) team, another Forrester project that began construction in a parallel timeline. The MOB is adjacent to the new University of Maryland Laurel Medical Center with an enclosed connector that will adjoin the two buildings.
The University of Maryland Laurel Medical Center opened on June 4th and provides a full range of outpatient services for acute and chronic health conditions.
ABOUT FORRESTER
Established in 1988, Forrester Construction is an award-winning general contractor offering clients construction management, preconstruction, and design-build services. The company is a locally owned leader in the Washington, DC Metropolitan market with a proven record of construction excellence, client satisfaction, and efficient project delivery. To learn more about Forrester Construction, visit www.forresterconstruction.com or follow @ForresterConstruction on social media. 
More News and Blogs by Forrester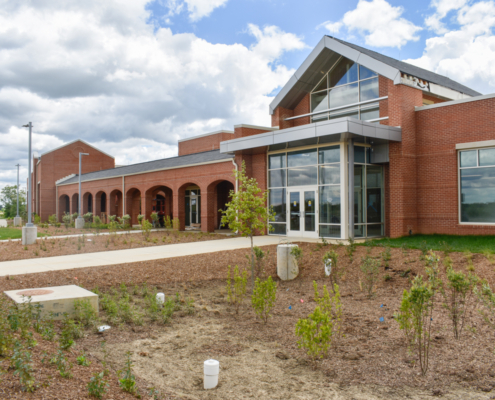 https://www.forresterconstruction.com/wp-content/uploads/2023/09/South.County.Police.and_.Animal.Shelter.Forrester-construction.jpg
683
1024
Rachael Thomas
https://www.forresterconstruction.com/wp-content/uploads/2017/04/forrester-construction-logo-md-340x156.png
Rachael Thomas
2023-09-11 15:41:33
2023-09-11 15:41:33
Lorton Police Station and Animal Shelter to Open This Fall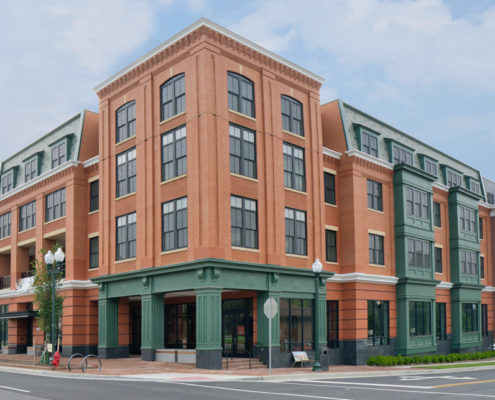 https://www.forresterconstruction.com/wp-content/uploads/2023/08/Sunrise-of-Vienna-Final-Ken-Wyner.-Forrester-construction-5.jpg
549
1024
Rachael Thomas
https://www.forresterconstruction.com/wp-content/uploads/2017/04/forrester-construction-logo-md-340x156.png
Rachael Thomas
2023-08-24 10:27:23
2023-08-24 10:27:23
Summer 2023 Forrester Construction Update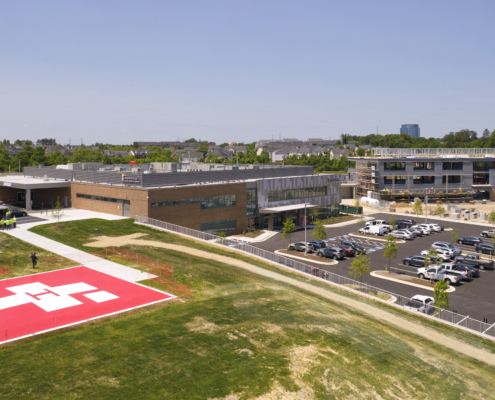 Ken Wyner Photography
https://www.forresterconstruction.com/wp-content/uploads/2023/08/UM-Laurel-Medical-Center-Drone-Photo-scaled.jpg
534
1024
Rachael Thomas
https://www.forresterconstruction.com/wp-content/uploads/2017/04/forrester-construction-logo-md-340x156.png
Rachael Thomas
2023-08-09 13:39:05
2023-08-09 13:39:05
Forrester Construction Completes UM Laurel Medical Center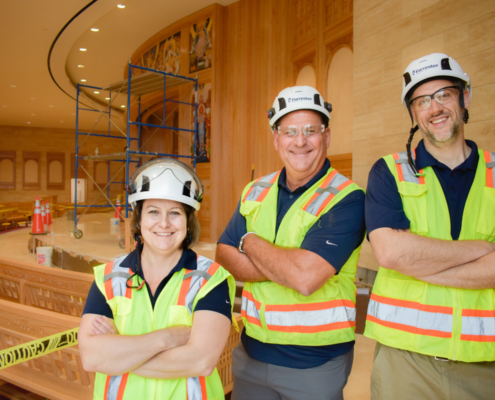 https://www.forresterconstruction.com/wp-content/uploads/2023/07/Forrester-Construction-Senior-Leaders-Kristin-Prudhomme-John-Shumar-and-Mark-Rolfs.jpg
683
1024
Rachael Thomas
https://www.forresterconstruction.com/wp-content/uploads/2017/04/forrester-construction-logo-md-340x156.png
Rachael Thomas
2023-07-26 12:25:18
2023-07-26 12:27:48
Forrester Construction Announces Kristin Prudhomme as President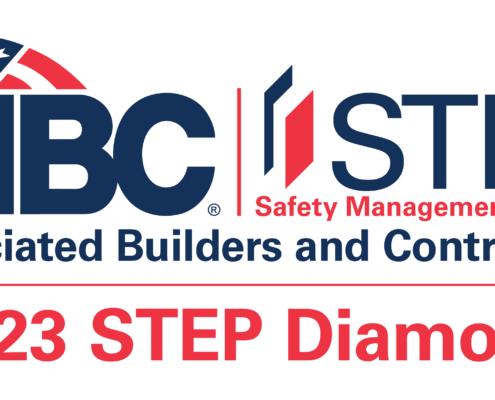 https://www.forresterconstruction.com/wp-content/uploads/2023/07/STEP-2023_Diamond.png
496
1024
Rachael Thomas
https://www.forresterconstruction.com/wp-content/uploads/2017/04/forrester-construction-logo-md-340x156.png
Rachael Thomas
2023-07-18 09:19:47
2023-08-09 13:10:00
forrester construction achieves abc national step diamond
https://www.forresterconstruction.com/wp-content/uploads/2022/04/pixie_1650639508651.png
386
1023
Rachael Thomas
https://www.forresterconstruction.com/wp-content/uploads/2017/04/forrester-construction-logo-md-340x156.png
Rachael Thomas
2023-07-07 13:10:45
2023-07-07 13:10:45
Tucker Road Ice Rink Featured in Metal Construction News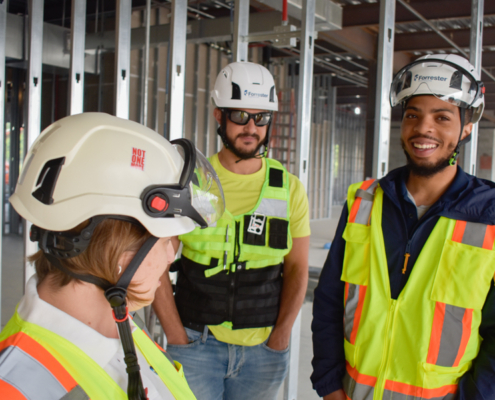 https://www.forresterconstruction.com/wp-content/uploads/2023/06/Catalyst-MOB-Forrester-Construction-Team-Members-with-President-Kristin-Prudhomme.jpg
600
900
Rachael Thomas
https://www.forresterconstruction.com/wp-content/uploads/2017/04/forrester-construction-logo-md-340x156.png
Rachael Thomas
2023-06-26 12:30:22
2023-06-26 14:55:43
The 2023 Forrester Summer Internship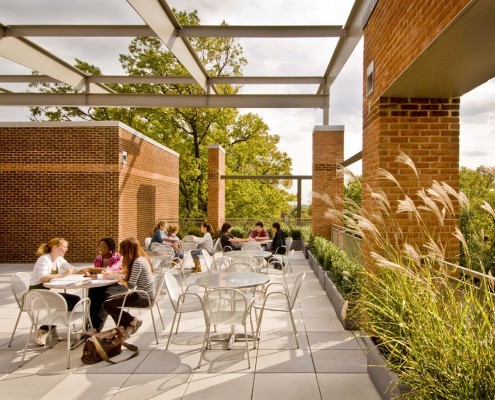 https://www.forresterconstruction.com/wp-content/uploads/2015/05/private-schools-edmund-burke02.jpg
768
1024
Rachael Thomas
https://www.forresterconstruction.com/wp-content/uploads/2017/04/forrester-construction-logo-md-340x156.png
Rachael Thomas
2023-04-26 08:40:54
2023-04-26 08:40:54
Spring 2023 Forrester Construction Update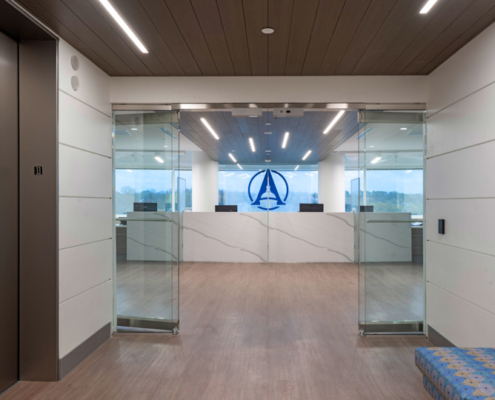 https://www.forresterconstruction.com/wp-content/uploads/2023/04/Anderson-Clinic-Shirlington-Lobby-Area-Forrester-Construction.jpg
540
800
Rachael Thomas
https://www.forresterconstruction.com/wp-content/uploads/2017/04/forrester-construction-logo-md-340x156.png
Rachael Thomas
2023-04-13 08:06:58
2023-04-26 15:05:08
Anderson Orthopedic Clinic Opens State-of-the-Art Surgery Center