How Forrester switched up its program to provide an engaging experience for students during the COVID-19 crisis.
Rockville, Maryland, August 28, 2020— For college students looking to pursue a career in construction, a summer internship is the best way to apply what they are learning in their classes, get hands-on experience in the field, determine which career path in the industry best suits them, and figure out what type of company they want to work for when they graduate.
Forrester prides itself on the quality of our internship program, which has been featured in ENR. We take great care to place students with teams who can mentor, teach, and provide a meaningful learning experience. Our internship program allows students to fully own responsibilities for their project teams, integrate into our company culture, and feel like a vital part of a project's success.
While Forrester is always looking for ways to evolve and innovate our program, this year posed unique challenges. Through conversations with students, partner universities, and industry peers, it was clear that because of COVID-19, many students were left without opportunities to gain experience this summer. It was important to us that we keep our summer interns safe and healthy while still giving them an opportunity to develop their skills, clarify career goals, and get a leg up in the post-college job search.
How did our program adapt to COVID-19?
We spoke with each of our interns individually during the planning process for this summer, gauging their level of comfort with an on-site experience to create a program that put safety first and still provided the exposure to construction they desired. As a result of these conversations, we chose to push the program's start back by two weeks to allow more time to plan engaging virtual learning sessions, make sure that we had as much information as possible about COVID-19, and prepare our teams for their arrival.
The program kicked off with two weeks of virtual learning activities, round table discussions, and virtual site tours. Some of the trainings were designed to speed their time to productivity on-site, focusing on topics like how to do RFI's and submittals, quality control, utilizing Bluebeam, reviewing drawings, and more. Other trainings were designed to help our interns start integrating into our company culture, even with most of us working remotely or on jobsites throughout the region. We set up interactive zoom sessions for them to meet our Project Managers and Superintendents, learning the difference between these two key career paths. They talked to our current field engineers and internship alums to learn what they love about construction, hear their reflections on their time as interns, and get advice on how to make their summer a success. Our interns also benefited from a discussion with senior leaders, including our President and CEO Steve Houff, Construction Executives Mike Barnhart and John Shumar, and VP of Operations David Uffelman. From these professionals, they gained valuable insight into our company, learned about their career journeys, and got tips for building successful careers in the industry. In addition, the interns were given access to our virtual learning platform which includes courses on a wide range of topics. In their downtime they were able to select topics that spiked their interest, including how to write clear and concise emails, working in Excel, project management basics, safety, and more!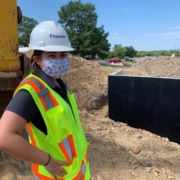 "I really enjoyed the virtual tours of different sites. This was a great way to show us what construction sites look like, give us the opportunity to ask questions, and know what to expect before we actually go onsite."
After two weeks of virtual learning, it was off to the jobsites! Before our internship began, Forrester had already implemented comprehensive safety procedures in response to COVID-19 to ensure the safety of our team members and building partners. For example, handwashing stations were installed on every jobsite, daily cleanings and temperature checks are mandatory, and face coverings are required. Our teams are vigilant about keeping their jobsites and trailers clean to lessen the risk of any team member contracting COVID-19. Because of this existing safety infrastructure, we felt comfortable with our interns working alongside our project teams. 
On-site, our interns became part of their teams, taking on responsibilities that benefited their jobsites while seeing their projects transform before their eyes. Being on-site allowed our interns to develop insight into the industry they cannot get from the classroom or through virtual learning.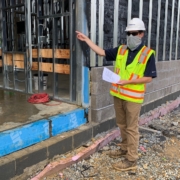 "I've become more comfortable with things like email, talking on the phone, time management, technical conversations, and problem-solving with partners in the field. In the future, I see these being invaluable skills for my success in any field."
In a typical summer, our interns take part in a volunteering opportunity with one of our community partners, something that allows them to see how important giving back to the community is to Forrester. This year, the majority of nonprofits aren't hosting groups in their facilities, so we decided to help our longtime partner, Community of Hope, through a company-wide school supply drive. Our interns demonstrated leadership by revving up their teams, getting them excited about the drive, and delivering the donated supplies to Community of Hope. For University of Maryland student Leah, this was one of her favorite parts of the summer.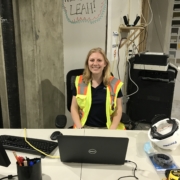 "I really enjoyed taking part in the Community of Hope School Supply Drive and getting to contribute so many donations to this worthy cause. I got to head up the efforts on behalf of my team which was a great way to take initiative."
One of the biggest changes facing our internship program this summer was finding opportunities for the interns to network and bond with team members outside of their project teams. Every summer our interns are invited to our company-wide golf outing, attend our annual meeting, go to our backlot BBQ, enjoy happy hours, and more. This summer, many of these cherished Forrester traditions were canceled in response to COVID-19. We tried to find new ways to foster ties between our team members and the interns to give them a glimpse into why Forrester is such a great place to work. We held a company-wide virtual escape room, pitting teams against one another to see who could complete their puzzles and challenges the fastest. Once new safety precautions were put in place and Maryland moved to Stage 2 of the recovery process, we took our interns and field engineers to Top Golf and enjoyed a socially distanced team building event at a ropes course and white water rafting in Harper's Ferry.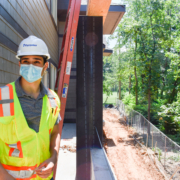 Despite the hold on in-person company events this summer, Gio said he felt, "very lucky to have been able to experience the great atmosphere and culture that is Forrester Construction. I truly have never worked at a company where everyone is so supportive and friendly with each other."
Although this summer did not look like the typical summer internship experience at Forrester, our interns nonetheless gained valuable insight into general contracting, and had experiences they can build on as they develop into successful construction professionals. Our response to the unprecedented challenges COVID-19 presented and our willingness to adapt and innovate our program is reflective of our culture. We are thrilled we could provide these future construction professionals with a meaningful on-site summer internship despite the obstacles presented by the pandemic. The whole Forrester team deserves credit for a successful summer and thanks for the part they played in helping develop the next generation of leaders in our industry. 
What's next for university recruiting?
The fall usually means hitting the road for Forrester, attending career fairs to start looking for our next batch of talented interns and Field Engineers. Just like our 2020 internship program, university recruiting efforts are also adapting because most colleges are switching from in-person to virtual career fairs. Right now, our team is developing content that will allow students to see how fun, engaging, and fulling our internship program can be without meeting us in person. Our university recruiting representative and alumni who attended your university now look forward to meeting you online.
Do you go to the University of Maryland, Virginia Tech, Catholic University, or Penn State? Keep an eye out for Forrester when you attend your virtual career fairs this year! We can't wait to share with you Forrester's industry-leading programs for college students and new professionals!
Can't attend one of these career fairs but want to learn more about how to get hired as an intern or Field Engineer? Contact us. 
More News and Blogs by Forrester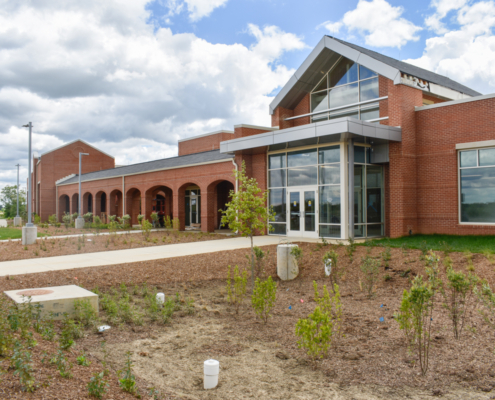 https://www.forresterconstruction.com/wp-content/uploads/2023/09/South.County.Police.and_.Animal.Shelter.Forrester-construction.jpg
683
1024
Rachael Thomas
https://www.forresterconstruction.com/wp-content/uploads/2017/04/forrester-construction-logo-md-340x156.png
Rachael Thomas
2023-09-11 15:41:33
2023-09-11 15:41:33
Lorton Police Station and Animal Shelter to Open This Fall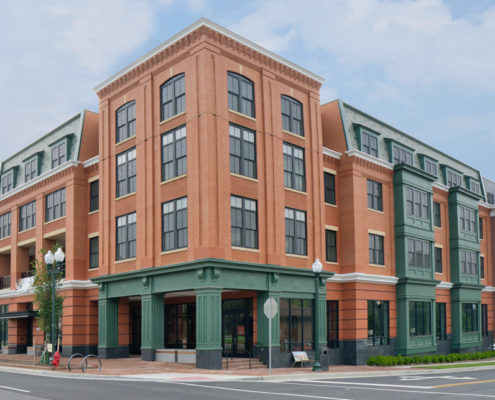 https://www.forresterconstruction.com/wp-content/uploads/2023/08/Sunrise-of-Vienna-Final-Ken-Wyner.-Forrester-construction-5.jpg
549
1024
Rachael Thomas
https://www.forresterconstruction.com/wp-content/uploads/2017/04/forrester-construction-logo-md-340x156.png
Rachael Thomas
2023-08-24 10:27:23
2023-08-24 10:27:23
Summer 2023 Forrester Construction Update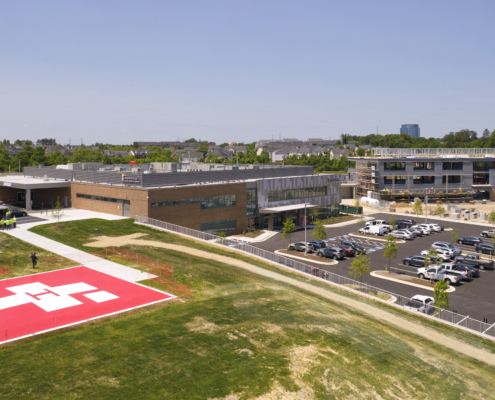 Ken Wyner Photography
https://www.forresterconstruction.com/wp-content/uploads/2023/08/UM-Laurel-Medical-Center-Drone-Photo-scaled.jpg
534
1024
Rachael Thomas
https://www.forresterconstruction.com/wp-content/uploads/2017/04/forrester-construction-logo-md-340x156.png
Rachael Thomas
2023-08-09 13:39:05
2023-08-09 13:39:05
Forrester Construction Completes UM Laurel Medical Center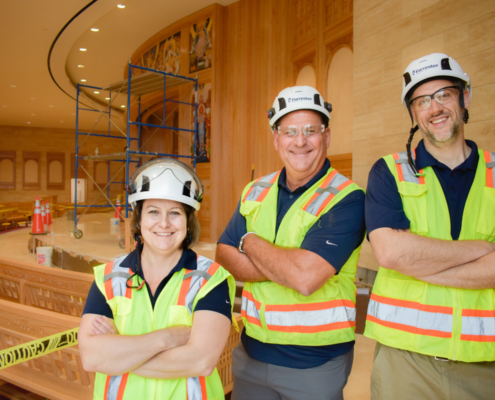 https://www.forresterconstruction.com/wp-content/uploads/2023/07/Forrester-Construction-Senior-Leaders-Kristin-Prudhomme-John-Shumar-and-Mark-Rolfs.jpg
683
1024
Rachael Thomas
https://www.forresterconstruction.com/wp-content/uploads/2017/04/forrester-construction-logo-md-340x156.png
Rachael Thomas
2023-07-26 12:25:18
2023-07-26 12:27:48
Forrester Construction Announces Kristin Prudhomme as President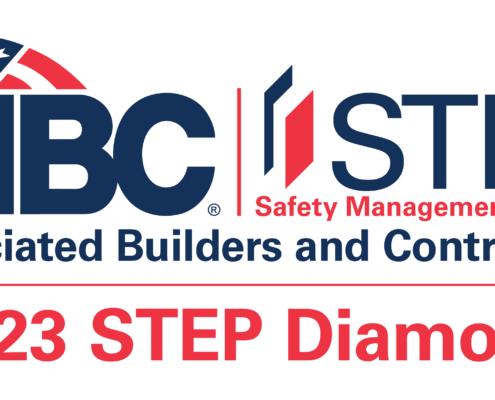 https://www.forresterconstruction.com/wp-content/uploads/2023/07/STEP-2023_Diamond.png
496
1024
Rachael Thomas
https://www.forresterconstruction.com/wp-content/uploads/2017/04/forrester-construction-logo-md-340x156.png
Rachael Thomas
2023-07-18 09:19:47
2023-08-09 13:10:00
forrester construction achieves abc national step diamond
https://www.forresterconstruction.com/wp-content/uploads/2022/04/pixie_1650639508651.png
386
1023
Rachael Thomas
https://www.forresterconstruction.com/wp-content/uploads/2017/04/forrester-construction-logo-md-340x156.png
Rachael Thomas
2023-07-07 13:10:45
2023-07-07 13:10:45
Tucker Road Ice Rink Featured in Metal Construction News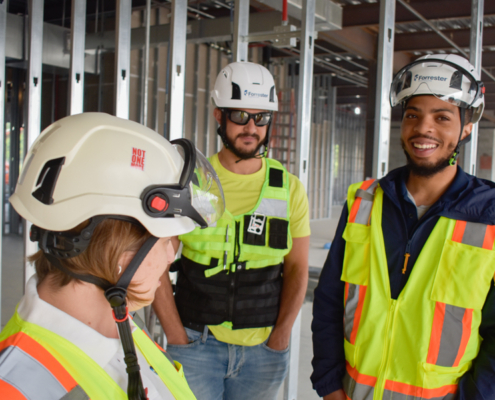 https://www.forresterconstruction.com/wp-content/uploads/2023/06/Catalyst-MOB-Forrester-Construction-Team-Members-with-President-Kristin-Prudhomme.jpg
600
900
Rachael Thomas
https://www.forresterconstruction.com/wp-content/uploads/2017/04/forrester-construction-logo-md-340x156.png
Rachael Thomas
2023-06-26 12:30:22
2023-06-26 14:55:43
The 2023 Forrester Summer Internship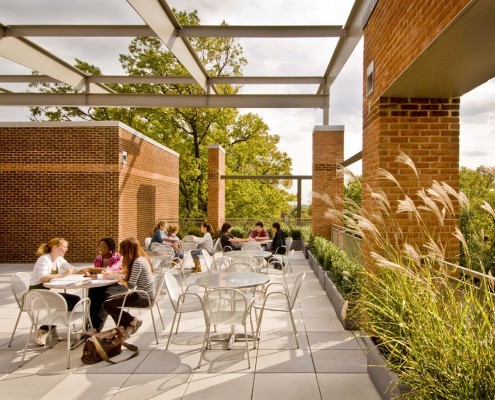 https://www.forresterconstruction.com/wp-content/uploads/2015/05/private-schools-edmund-burke02.jpg
768
1024
Rachael Thomas
https://www.forresterconstruction.com/wp-content/uploads/2017/04/forrester-construction-logo-md-340x156.png
Rachael Thomas
2023-04-26 08:40:54
2023-04-26 08:40:54
Spring 2023 Forrester Construction Update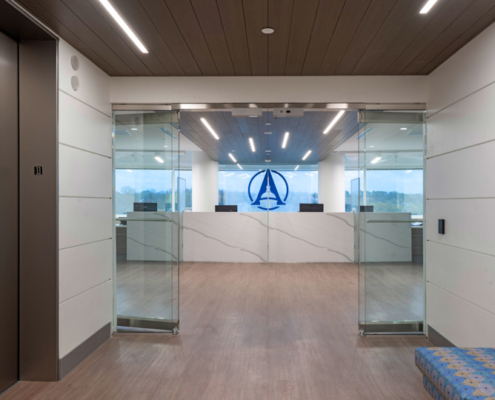 https://www.forresterconstruction.com/wp-content/uploads/2023/04/Anderson-Clinic-Shirlington-Lobby-Area-Forrester-Construction.jpg
540
800
Rachael Thomas
https://www.forresterconstruction.com/wp-content/uploads/2017/04/forrester-construction-logo-md-340x156.png
Rachael Thomas
2023-04-13 08:06:58
2023-04-26 15:05:08
Anderson Orthopedic Clinic Opens State-of-the-Art Surgery Center