FORRESTER CONSTRUCTION EARNS SECOND NATIONAL SAFETY AWARD FROM THE ASSOCIATED BUILDERS AND CONTRACTORS
Rockville, Maryland, April 7, 2020 – Forrester Construction has received a National Safety Merit Award from Associated Builders and Contractors (ABC), which will be presented at the 30th annual Excellence in Construction Awards during the ABC Convention 2020 in Nashville, Tennessee, on August 18.
Forrester Construction won for their industry-leading, People Based Safety Program that emphasizes the key role that every individual plays in creating and maintaining safe jobsites.
"I'm incredibly proud of the safety program Forrester has built over the years. Tremendous credit goes to our amazing Safety Committee who are consistently tracking our jobsites and coming up with new ways to ensure the safety of our projects, and all our team members who make safety the number one priority every day on every jobsite. Forrester created a culture of safety that demonstrates how excellence in construction and ensuring a safe environment for our team and building partners go hand in hand. Everyone at Forrester, from our President and other senior leaders to our Trades team members shares the same commitment and dedication to safety first," said Forrester Construction Executive and Director of Safety John Shumar.
The 2019 National Safety Excellence Award winners were selected from ABC member firms that achieved Diamond, Platinum and Gold status in ABC's STEP Safety Management System in 2019. During the selection process, contractors were judged on self-evaluation scores, lost workday case rates, total recordable incident rates, leading indicator use, process and program innovations, and video interviews conducted by members of ABC's National Safety and Health Committee.
"Associated Builders and Contractors is proud to recognize Forrester Construction for consistently raising the standards of safety in the construction industry," said 2020 ABC National Chair Tim Keating, owner and president of R.C. Stevens Construction Co., Winter Garden, Florida. "Their dedication to world-class safety performance and commitment to total human health is the gold standard of the merit shop construction industry."
The National Safety Excellence Awards are presented in three major North American Industry Classification System code categories: NAICS 236 – Construction of Buildings; NAICS 237 – Heavy and Civil Engineering Construction; and NAICS 238 – Specialty Trade Contractors.
STEP, the standard for developing world-class safety management systems in construction, is designed to help both large and small contractors evaluate every aspect of their corporate safety and health programs and identify opportunities for improvement. According to ABC's annual Safety Performance Report, the average STEP Diamond company is more than eight times safer than the U.S. Bureau of Labor Statistics' average for the entire industry based on their total recordable incident rate.
CNA is the presenting sponsor of the National Safety Excellence Awards.
See a complete list of winners on ABC's website.
More News and Blogs by Forrester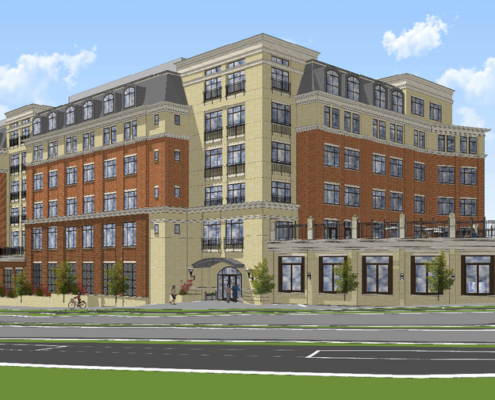 https://www.forresterconstruction.com/wp-content/uploads/2023/11/kensington-rendering2023.png
504
1024
Rachael Thomas
https://www.forresterconstruction.com/wp-content/uploads/2017/04/forrester-construction-logo-md-340x156.png
Rachael Thomas
2023-11-27 16:35:10
2023-11-27 16:35:10
Kensington Senior Living breaks ground on facility in Bethesda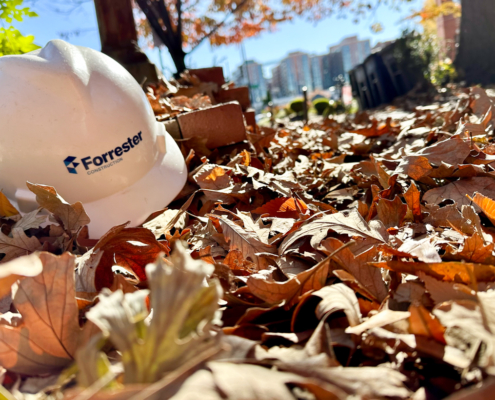 https://www.forresterconstruction.com/wp-content/uploads/2023/11/Forrester-Construction-Hardhat-in-Fall-Leaves-Autumn-Folliage.jpg
700
1024
Rachael Thomas
https://www.forresterconstruction.com/wp-content/uploads/2017/04/forrester-construction-logo-md-340x156.png
Rachael Thomas
2023-11-20 14:25:13
2023-11-20 14:25:13
Fall 2023 Forrester Construction Update | Thankful for 35 Years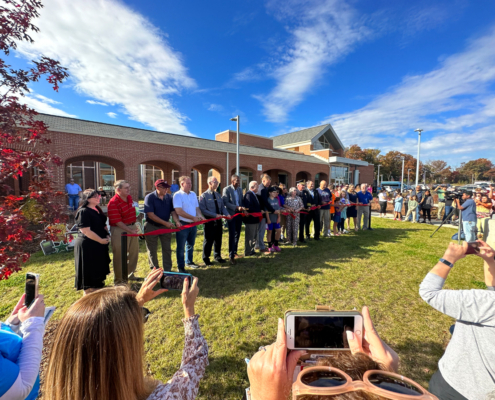 https://www.forresterconstruction.com/wp-content/uploads/2023/11/Lorton-District-Police-Station-and-Fairfax-County-Animal-Shelter-Lorton-Campus-Grand-Opening.jpg
768
1024
Rachael Thomas
https://www.forresterconstruction.com/wp-content/uploads/2017/04/forrester-construction-logo-md-340x156.png
Rachael Thomas
2023-11-01 11:20:11
2023-11-01 11:20:11
Community Celebrates Opening of Lorton District Police Station and Animal Shelter's Lorton Campus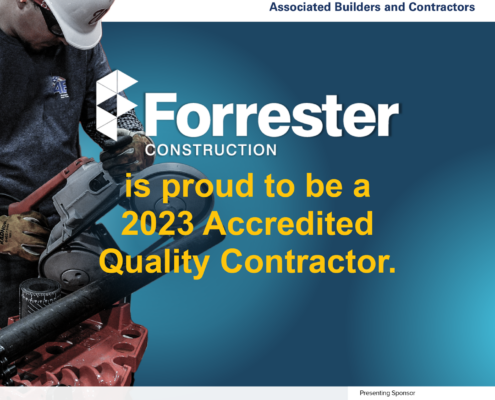 https://www.forresterconstruction.com/wp-content/uploads/2023/10/Slide3.png
1024
1024
Rachael Thomas
https://www.forresterconstruction.com/wp-content/uploads/2017/04/forrester-construction-logo-md-340x156.png
Rachael Thomas
2023-10-30 13:47:20
2023-10-30 13:47:20
Forrester Construction Named Accredited Quality Contractor for 2023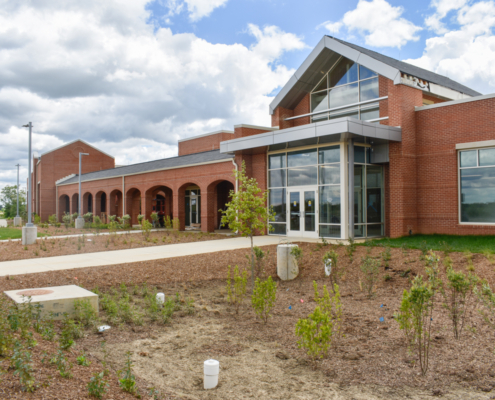 https://www.forresterconstruction.com/wp-content/uploads/2023/09/South.County.Police.and_.Animal.Shelter.Forrester-construction.jpg
683
1024
Rachael Thomas
https://www.forresterconstruction.com/wp-content/uploads/2017/04/forrester-construction-logo-md-340x156.png
Rachael Thomas
2023-09-11 15:41:33
2023-09-11 15:41:33
Lorton Police Station and Animal Shelter to Open This Fall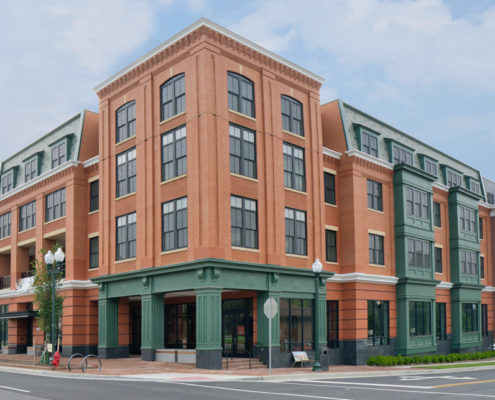 https://www.forresterconstruction.com/wp-content/uploads/2023/08/Sunrise-of-Vienna-Final-Ken-Wyner.-Forrester-construction-5.jpg
549
1024
Rachael Thomas
https://www.forresterconstruction.com/wp-content/uploads/2017/04/forrester-construction-logo-md-340x156.png
Rachael Thomas
2023-08-24 10:27:23
2023-08-24 10:27:23
Summer 2023 Forrester Construction Update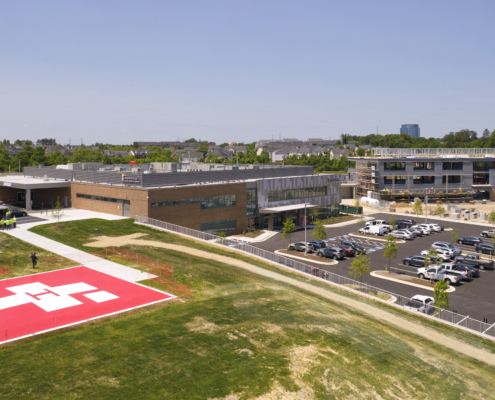 Ken Wyner Photography
https://www.forresterconstruction.com/wp-content/uploads/2023/08/UM-Laurel-Medical-Center-Drone-Photo-scaled.jpg
534
1024
Rachael Thomas
https://www.forresterconstruction.com/wp-content/uploads/2017/04/forrester-construction-logo-md-340x156.png
Rachael Thomas
2023-08-09 13:39:05
2023-08-09 13:39:05
Forrester Construction Completes UM Laurel Medical Center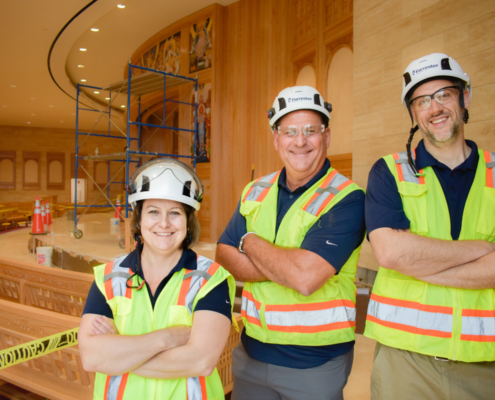 https://www.forresterconstruction.com/wp-content/uploads/2023/07/Forrester-Construction-Senior-Leaders-Kristin-Prudhomme-John-Shumar-and-Mark-Rolfs.jpg
683
1024
Rachael Thomas
https://www.forresterconstruction.com/wp-content/uploads/2017/04/forrester-construction-logo-md-340x156.png
Rachael Thomas
2023-07-26 12:25:18
2023-07-26 12:27:48
Forrester Construction Announces Kristin Prudhomme as President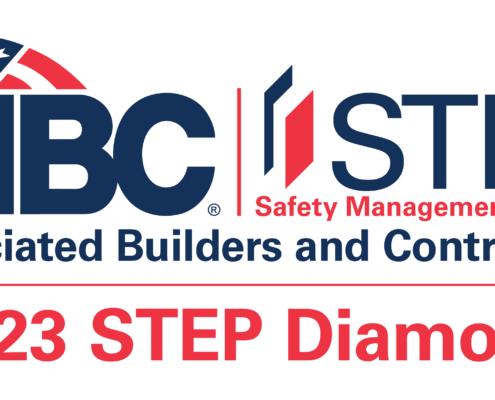 https://www.forresterconstruction.com/wp-content/uploads/2023/07/STEP-2023_Diamond.png
496
1024
Rachael Thomas
https://www.forresterconstruction.com/wp-content/uploads/2017/04/forrester-construction-logo-md-340x156.png
Rachael Thomas
2023-07-18 09:19:47
2023-08-09 13:10:00
forrester construction achieves abc national step diamond