Forrester Construction Named a Top-performing U.S. Construction Company by ABC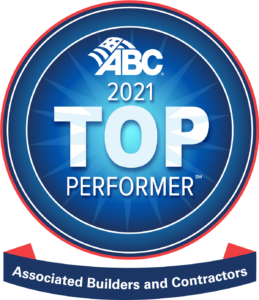 Forrester Construction Company of Rockville was ranked 77 out of 100 of national general contractors and 142 out of 200 among all recognized firms on Associated Builders and Contractors' 2021 Top Performers lists, which recognizes ABC member contractors in safety, quality, diversity, project excellence and special designations, ranked by work hours.
Published as a supplement to Construction Executive magazine, the ABC Top Performers lists identify the Top 200 Performers, Top 75 Trade Contractors, Top Electrical Contractors, Top Plumbing/HVAC Contractors, Top Specialty Contractors and Top 100 General Contractors and Top General Contractors Up to $50 million, all of which have earned the elite Accredited Quality Contractor credential, as well as the Top Performers With Special Designations.
"I am very proud Forrester is included on the list of firms honored for our best-in-class safety and quality programs. We know safety and quality are the foundation of a general contractor's success, and our talented team of builders keep a relentless focus on both. Because we also try to be good members of our community and are equally committed to hiring and retaining a diverse workforce, it means a great deal to me that our dedication to both is being recognized. We are where we are today because of the support of the communities in which we build and the talents of our amazing team."
To be eligible, Forrester demonstrated world-class safety performance by achieving Gold status or higher in ABC's STEP Safety Management System, which makes the top-performing contractors up to 655% safer than the U.S. Bureau of Labor Statistics industry average, according to the ABC 2021 Safety Performance Report. The Top Performers were ranked by size based on the number of hours worked in 2019, as reported in their 2020 STEP applications. ABC members that earn the AQC credential certify their commitment to quality, safety, craft and management education, talent management, inclusion, diversity and equity and community relations.
"The common priorities in our third annual list of ABC Top Performers include culture, safety, innovation, workforce development and driving market value," said Michael Bellaman, president and chief executive officer of ABC. "Collaboration and adaptation created a safer, more productive jobsite and workplace for Forrester Construction, and I applaud these industry leaders for setting the standard in developing people, winning work and delivering that work safely, ethically and profitably."
Forrester is proud that we've earned National Safety awards from ABC for the past three years and are active members of the Maryland Occupational Safety and Health's Strategic Partnership for Excellence in Construction Safety Program (SPEC).  In 2020, our outstanding quality control program was designated an Accredited Quality Contractor by ABC.
Access the 2021 Top Performers list at abc.org/topperformers
More News and Blogs by Forrester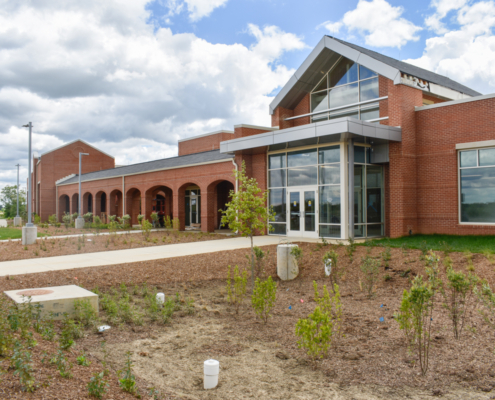 https://www.forresterconstruction.com/wp-content/uploads/2023/09/South.County.Police.and_.Animal.Shelter.Forrester-construction.jpg
683
1024
Rachael Thomas
https://www.forresterconstruction.com/wp-content/uploads/2017/04/forrester-construction-logo-md-340x156.png
Rachael Thomas
2023-09-11 15:41:33
2023-09-11 15:41:33
Lorton Police Station and Animal Shelter to Open This Fall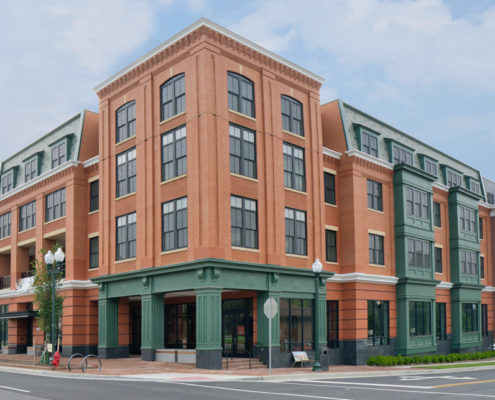 https://www.forresterconstruction.com/wp-content/uploads/2023/08/Sunrise-of-Vienna-Final-Ken-Wyner.-Forrester-construction-5.jpg
549
1024
Rachael Thomas
https://www.forresterconstruction.com/wp-content/uploads/2017/04/forrester-construction-logo-md-340x156.png
Rachael Thomas
2023-08-24 10:27:23
2023-08-24 10:27:23
Summer 2023 Forrester Construction Update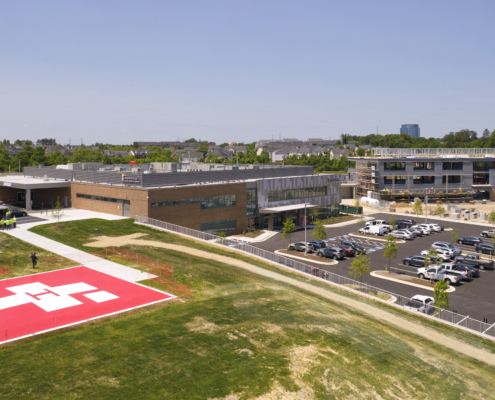 Ken Wyner Photography
https://www.forresterconstruction.com/wp-content/uploads/2023/08/UM-Laurel-Medical-Center-Drone-Photo-scaled.jpg
534
1024
Rachael Thomas
https://www.forresterconstruction.com/wp-content/uploads/2017/04/forrester-construction-logo-md-340x156.png
Rachael Thomas
2023-08-09 13:39:05
2023-08-09 13:39:05
Forrester Construction Completes UM Laurel Medical Center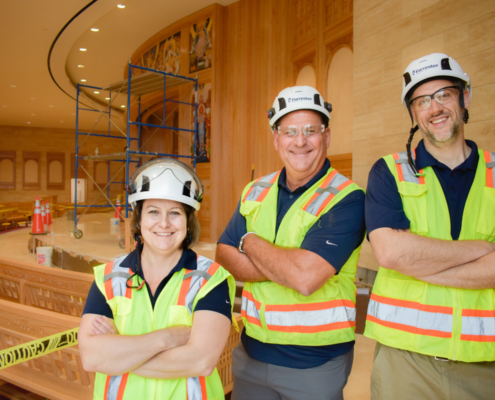 https://www.forresterconstruction.com/wp-content/uploads/2023/07/Forrester-Construction-Senior-Leaders-Kristin-Prudhomme-John-Shumar-and-Mark-Rolfs.jpg
683
1024
Rachael Thomas
https://www.forresterconstruction.com/wp-content/uploads/2017/04/forrester-construction-logo-md-340x156.png
Rachael Thomas
2023-07-26 12:25:18
2023-07-26 12:27:48
Forrester Construction Announces Kristin Prudhomme as President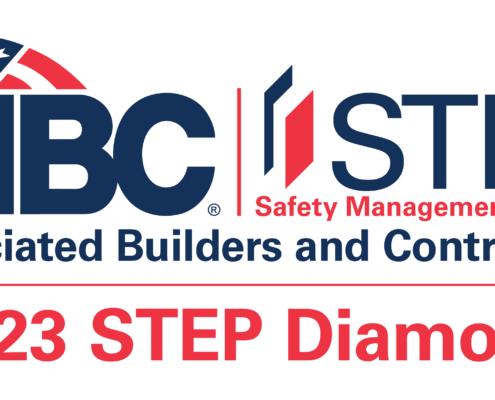 https://www.forresterconstruction.com/wp-content/uploads/2023/07/STEP-2023_Diamond.png
496
1024
Rachael Thomas
https://www.forresterconstruction.com/wp-content/uploads/2017/04/forrester-construction-logo-md-340x156.png
Rachael Thomas
2023-07-18 09:19:47
2023-08-09 13:10:00
forrester construction achieves abc national step diamond
https://www.forresterconstruction.com/wp-content/uploads/2022/04/pixie_1650639508651.png
386
1023
Rachael Thomas
https://www.forresterconstruction.com/wp-content/uploads/2017/04/forrester-construction-logo-md-340x156.png
Rachael Thomas
2023-07-07 13:10:45
2023-07-07 13:10:45
Tucker Road Ice Rink Featured in Metal Construction News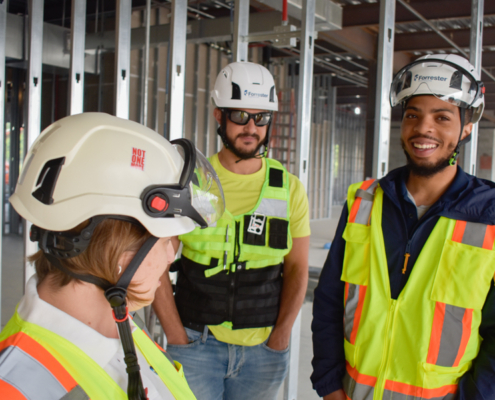 https://www.forresterconstruction.com/wp-content/uploads/2023/06/Catalyst-MOB-Forrester-Construction-Team-Members-with-President-Kristin-Prudhomme.jpg
600
900
Rachael Thomas
https://www.forresterconstruction.com/wp-content/uploads/2017/04/forrester-construction-logo-md-340x156.png
Rachael Thomas
2023-06-26 12:30:22
2023-06-26 14:55:43
The 2023 Forrester Summer Internship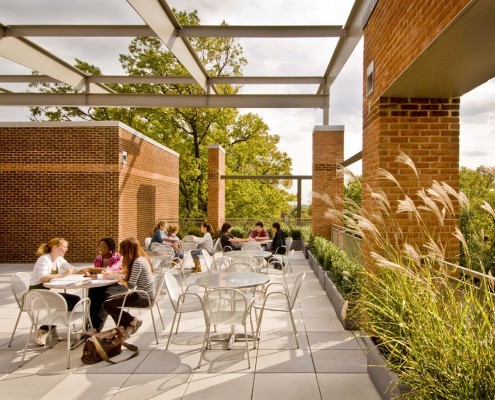 https://www.forresterconstruction.com/wp-content/uploads/2015/05/private-schools-edmund-burke02.jpg
768
1024
Rachael Thomas
https://www.forresterconstruction.com/wp-content/uploads/2017/04/forrester-construction-logo-md-340x156.png
Rachael Thomas
2023-04-26 08:40:54
2023-04-26 08:40:54
Spring 2023 Forrester Construction Update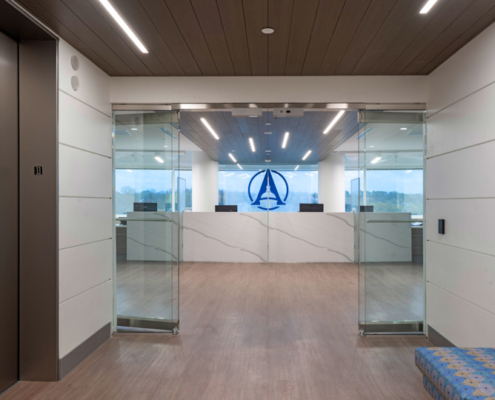 https://www.forresterconstruction.com/wp-content/uploads/2023/04/Anderson-Clinic-Shirlington-Lobby-Area-Forrester-Construction.jpg
540
800
Rachael Thomas
https://www.forresterconstruction.com/wp-content/uploads/2017/04/forrester-construction-logo-md-340x156.png
Rachael Thomas
2023-04-13 08:06:58
2023-04-26 15:05:08
Anderson Orthopedic Clinic Opens State-of-the-Art Surgery Center