Forrester Construction Earns Third National Safety Award from Associated Builders and Contractors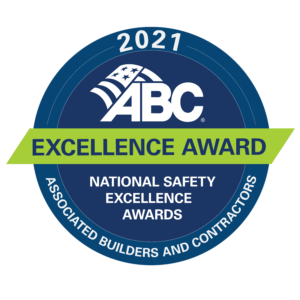 Forrester Construction has earned a National Safety Excellence Award from Associated Builders and Contractors, which were presented at the 31st annual Excellence in Construction Awards during ABC Convention 2021 in Grapevine, Texas, on March 10. This marks Forrester's third National Safety Award in the last three years.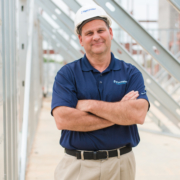 "At Forrester, the safety of our team members and building partners is our number one priority. Our culture is one of safety first, and we continuously look to improve our safety program. A key to our success is involving every member of our team in cultivating a safety mindset – every one of us is empowered to look for ways to work safer every day on every jobsite.  Forrester is honored to receive our third National Safety Award from ABC and proud of our people for upholding safety as our core value."
The 2020 National Safety Excellence Award winners were selected from ABC member firms that achieved Diamond, Platinum and Gold status in ABC's STEP Safety Management System in 2020. During the selection process, contractors were judged on self-evaluation scores, lost workday case rates, total recordable incident rates, leading indicator use, process and program innovations and video interviews conducted by members of ABC's National Health and Safety Committee.
"Forrester Construction is creating the conditions for its people to do their job well in a safe, healthy and mentally fit environment," said 2021 ABC National Chair of the Board of Directors Steve Klessig, vice president of architecture and engineering, Keller Inc., Kaukauna, Wisconsin. "A culture of both safety and total human health cannot exist without leadership choosing daily to not to compromise on safety, and ABC commends this safety leader in our industry for modeling this belief in every action."
The National Safety Excellence Awards are presented in three major North American Industry Classification System code categories: NAICS 236 – Construction of Buildings; NAICS 237 – Heavy and Civil Engineering Construction; and NAICS 238 – Specialty Trade Contractors.
STEP, the standard for developing world-class safety management systems in construction, is designed to help both large and small contractors evaluate every aspect of their corporate safety and health programs and identify opportunities for improvement.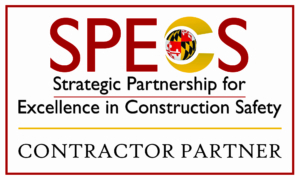 Forrester's stellar safety program has also earned the firm membership in the Maryland Occupational Safety and Health (MOSH) Strategic Partnership for Excellence in Construction Safety Program (SPECS), a joint effort between MOSH and local ABC chapters in Maryland. Through membership in SPECS, Forrester shares its best practices with firms around the state in a collaborative effort to raise safety standards in construction.
CNA is the presenting sponsor of the National Safety Excellence Awards. A full list of NSEA winners is available on ABC's website.
More News and Blogs by Forrester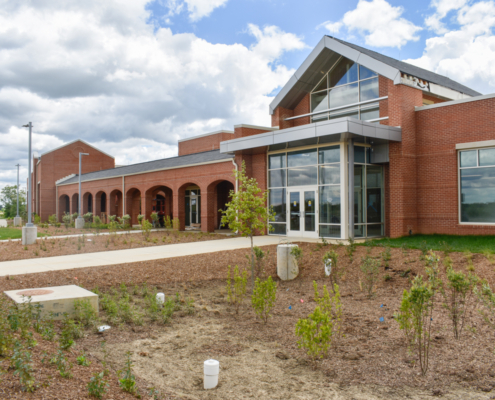 https://www.forresterconstruction.com/wp-content/uploads/2023/09/South.County.Police.and_.Animal.Shelter.Forrester-construction.jpg
683
1024
Rachael Thomas
https://www.forresterconstruction.com/wp-content/uploads/2017/04/forrester-construction-logo-md-340x156.png
Rachael Thomas
2023-09-11 15:41:33
2023-09-11 15:41:33
Lorton Police Station and Animal Shelter to Open This Fall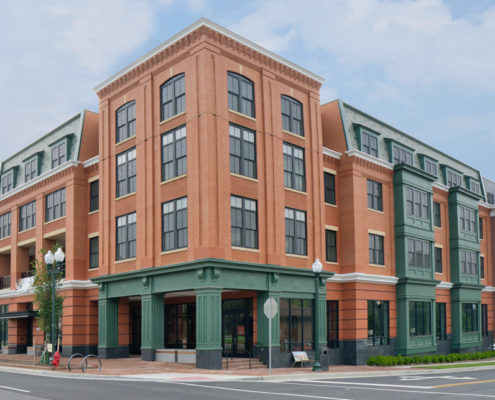 https://www.forresterconstruction.com/wp-content/uploads/2023/08/Sunrise-of-Vienna-Final-Ken-Wyner.-Forrester-construction-5.jpg
549
1024
Rachael Thomas
https://www.forresterconstruction.com/wp-content/uploads/2017/04/forrester-construction-logo-md-340x156.png
Rachael Thomas
2023-08-24 10:27:23
2023-08-24 10:27:23
Summer 2023 Forrester Construction Update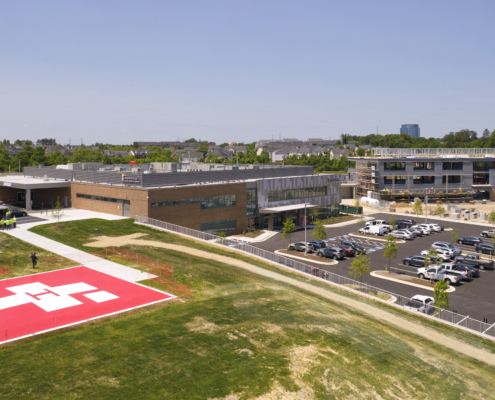 Ken Wyner Photography
https://www.forresterconstruction.com/wp-content/uploads/2023/08/UM-Laurel-Medical-Center-Drone-Photo-scaled.jpg
534
1024
Rachael Thomas
https://www.forresterconstruction.com/wp-content/uploads/2017/04/forrester-construction-logo-md-340x156.png
Rachael Thomas
2023-08-09 13:39:05
2023-08-09 13:39:05
Forrester Construction Completes UM Laurel Medical Center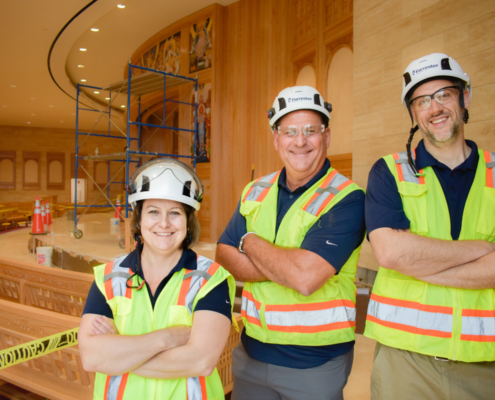 https://www.forresterconstruction.com/wp-content/uploads/2023/07/Forrester-Construction-Senior-Leaders-Kristin-Prudhomme-John-Shumar-and-Mark-Rolfs.jpg
683
1024
Rachael Thomas
https://www.forresterconstruction.com/wp-content/uploads/2017/04/forrester-construction-logo-md-340x156.png
Rachael Thomas
2023-07-26 12:25:18
2023-07-26 12:27:48
Forrester Construction Announces Kristin Prudhomme as President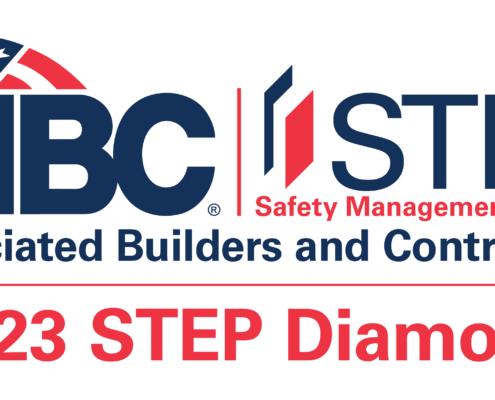 https://www.forresterconstruction.com/wp-content/uploads/2023/07/STEP-2023_Diamond.png
496
1024
Rachael Thomas
https://www.forresterconstruction.com/wp-content/uploads/2017/04/forrester-construction-logo-md-340x156.png
Rachael Thomas
2023-07-18 09:19:47
2023-08-09 13:10:00
forrester construction achieves abc national step diamond
https://www.forresterconstruction.com/wp-content/uploads/2022/04/pixie_1650639508651.png
386
1023
Rachael Thomas
https://www.forresterconstruction.com/wp-content/uploads/2017/04/forrester-construction-logo-md-340x156.png
Rachael Thomas
2023-07-07 13:10:45
2023-07-07 13:10:45
Tucker Road Ice Rink Featured in Metal Construction News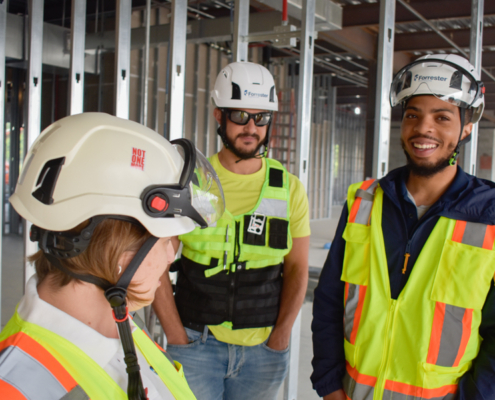 https://www.forresterconstruction.com/wp-content/uploads/2023/06/Catalyst-MOB-Forrester-Construction-Team-Members-with-President-Kristin-Prudhomme.jpg
600
900
Rachael Thomas
https://www.forresterconstruction.com/wp-content/uploads/2017/04/forrester-construction-logo-md-340x156.png
Rachael Thomas
2023-06-26 12:30:22
2023-06-26 14:55:43
The 2023 Forrester Summer Internship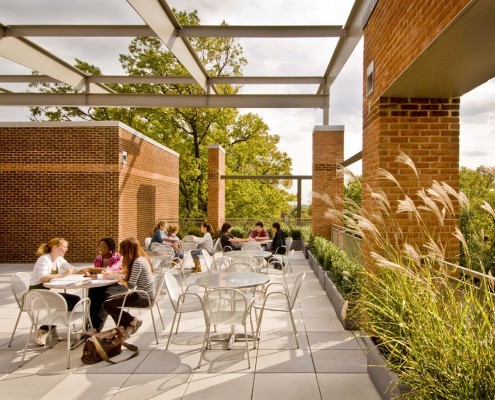 https://www.forresterconstruction.com/wp-content/uploads/2015/05/private-schools-edmund-burke02.jpg
768
1024
Rachael Thomas
https://www.forresterconstruction.com/wp-content/uploads/2017/04/forrester-construction-logo-md-340x156.png
Rachael Thomas
2023-04-26 08:40:54
2023-04-26 08:40:54
Spring 2023 Forrester Construction Update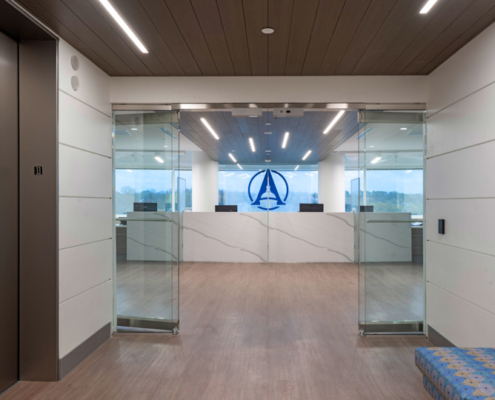 https://www.forresterconstruction.com/wp-content/uploads/2023/04/Anderson-Clinic-Shirlington-Lobby-Area-Forrester-Construction.jpg
540
800
Rachael Thomas
https://www.forresterconstruction.com/wp-content/uploads/2017/04/forrester-construction-logo-md-340x156.png
Rachael Thomas
2023-04-13 08:06:58
2023-04-26 15:05:08
Anderson Orthopedic Clinic Opens State-of-the-Art Surgery Center