The 2023 Forrester Summer Internship

DEVELOPING THE NEXT GENERATION OF GREAT BUILDERS
Summer is in full swing at Forrester Construction, and with it comes sunny days and bright young students eager to learn about the construction industry and construction management. Starting in late May, Forrester Construction's Summer Internship is an 11-week program designed to give college students hands-on experience working with a general contractor.
Forrester Summer Interns work on their unique job site every day, performing meaningful tasks, watching the transformation of their projects throughout the summer, and learning from an experienced project team, including their mentor(s) and subcontractor partners. Being on-site each day allows students to develop a real understanding of the construction industry, get their boots dirty, and see what it really takes to build a commercial construction project.
This year, Forrester was excited to welcome nine interns from several schools, including the University of Maryland, Morgan State University, Virginia Tech, Purdue University, NC A&T, Catholic University, and George Mason University. These interns are developing their construction knowledge on a variety of Forrester projects, in markets like faith-based, healthcare, and public work. Each project and project team are specifically chosen for each intern to help them achieve their goals for the summer.
For George Mason University student, Amber Brown, having an internship experience that catered to her personal and professional development, and Forrester's program was a great fit. "I was looking for a company that valued their work and the type of work they produced. Not only did I want an internship in construction, but I also wanted to work for a company that valued their interns' desires in both their experience with Forrester and in their careers."
Virginia Tech Student, Edwin Esparza, said this internship is giving him the opportunity to gain experience and skills that are not taught in school. "I never knew that the beginning stages of a project required so much work, effort, and coordination with so many different people. It was a real eye-opener to see the amount of planning that went into a project before any major construction began," Edwin remarks.
Aside from learning on their job site, Forrester's Summer Internship Program incorporates learning opportunities with experienced Forrester Team Members across the company to explore topics like Quality Control, Procore, Reviewing Drawings, Sustainability, and more. Our interns also attend Project Managers' and Superintendents' Meetings, as well as Field Fridays, which are geared towards helping our Entry Level Project Engineers learn technical construction knowledge.
Catholic University Student, Grady Espinal, says of his experience so far, "I have run into amazing teachers who have been taking me step by step with everything that I do. Their patience and willingness to help allow us, as interns, to feel comfortable in asking those 'dumb questions' and ultimately learn as much as possible."
The hands-on experience with their project teams, coupled with intern-focused learning opportunities, and company training sessions give our interns a well-rounded experience and help them achieve their goals. For Virginia Tech Student, Alex Sherbak, his goal for the summer was just to learn. Alex noted how he wanted to understand the processes that go into constructing a large commercial building and more about the industry itself. At his project, STSA Coptic Orthodox Church in Arlington, VA, Alex said, "It feels like I am accomplishing these goals as I am learning something new every day!"
Forrester's Summer Internship Program is also designed to allow students to make industry connections, learn about company culture, and discover the type of company they want to work for when they graduate. Finding a welcoming, supportive culture is important to students looking for a summer internship. University of Maryland Student, Christian Alvarado, said about choosing his internship, "I was looking for somewhere with a culture that I felt I fit in with." He notes that at Forrester, working on-site has been fun, including meeting all the subcontractor partners who take the time to teach about their specialized trades.
Forrester coordinates company-wide events throughout the summer including the Annual Golf Outing, the Annual Meeting, and a Washington Nationals Game. Additionally, we have team building events with Project Engineers and younger professionals, like TopGolf, building a treehouse through Make-A-Wish, and more, to allow the interns to make connections with Team Members outside of their project teams. Amber believes that the interns, "like the diversity in activities interns get to do inside and outside of work."
For anyone considering a construction internship (especially at Forrester Construction), the 2023 interns believe it is a truly beneficial experience. Grady reflects, "I am already bummed out that it is about to come to an end. It has exceeded all my expectations. We get work done and have fun at the same time."
More News and Blogs by Forrester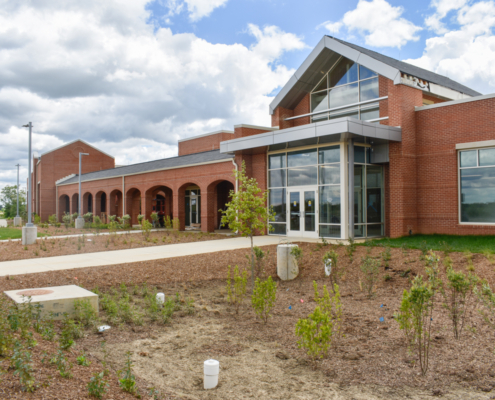 https://www.forresterconstruction.com/wp-content/uploads/2023/09/South.County.Police.and_.Animal.Shelter.Forrester-construction.jpg
683
1024
Rachael Thomas
https://www.forresterconstruction.com/wp-content/uploads/2017/04/forrester-construction-logo-md-340x156.png
Rachael Thomas
2023-09-11 15:41:33
2023-09-11 15:41:33
Lorton Police Station and Animal Shelter to Open This Fall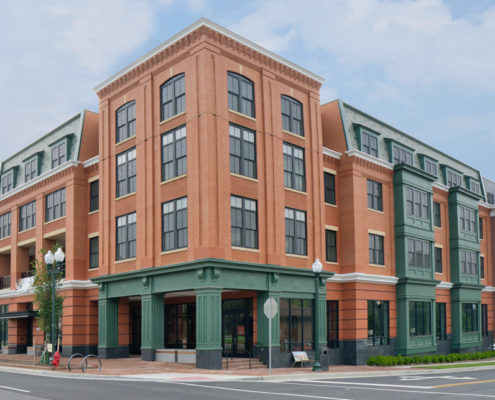 https://www.forresterconstruction.com/wp-content/uploads/2023/08/Sunrise-of-Vienna-Final-Ken-Wyner.-Forrester-construction-5.jpg
549
1024
Rachael Thomas
https://www.forresterconstruction.com/wp-content/uploads/2017/04/forrester-construction-logo-md-340x156.png
Rachael Thomas
2023-08-24 10:27:23
2023-08-24 10:27:23
Summer 2023 Forrester Construction Update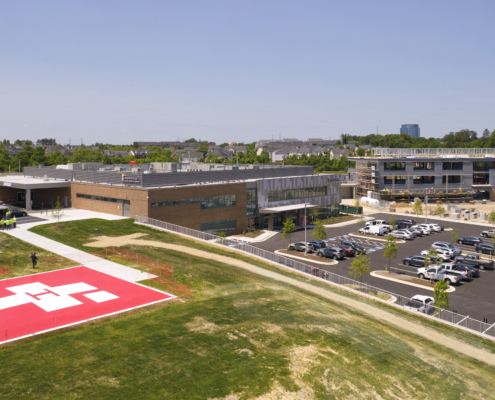 Ken Wyner Photography
https://www.forresterconstruction.com/wp-content/uploads/2023/08/UM-Laurel-Medical-Center-Drone-Photo-scaled.jpg
534
1024
Rachael Thomas
https://www.forresterconstruction.com/wp-content/uploads/2017/04/forrester-construction-logo-md-340x156.png
Rachael Thomas
2023-08-09 13:39:05
2023-08-09 13:39:05
Forrester Construction Completes UM Laurel Medical Center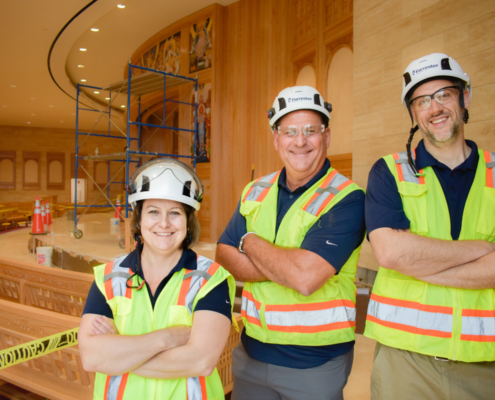 https://www.forresterconstruction.com/wp-content/uploads/2023/07/Forrester-Construction-Senior-Leaders-Kristin-Prudhomme-John-Shumar-and-Mark-Rolfs.jpg
683
1024
Rachael Thomas
https://www.forresterconstruction.com/wp-content/uploads/2017/04/forrester-construction-logo-md-340x156.png
Rachael Thomas
2023-07-26 12:25:18
2023-07-26 12:27:48
Forrester Construction Announces Kristin Prudhomme as President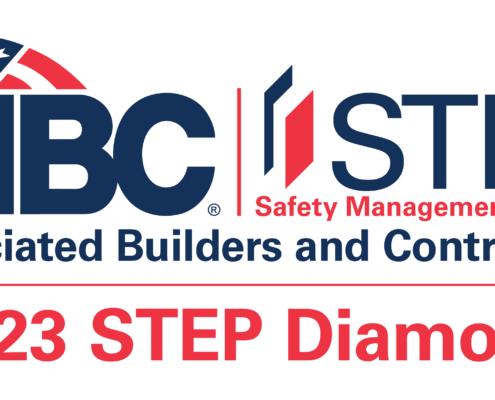 https://www.forresterconstruction.com/wp-content/uploads/2023/07/STEP-2023_Diamond.png
496
1024
Rachael Thomas
https://www.forresterconstruction.com/wp-content/uploads/2017/04/forrester-construction-logo-md-340x156.png
Rachael Thomas
2023-07-18 09:19:47
2023-08-09 13:10:00
forrester construction achieves abc national step diamond
https://www.forresterconstruction.com/wp-content/uploads/2022/04/pixie_1650639508651.png
386
1023
Rachael Thomas
https://www.forresterconstruction.com/wp-content/uploads/2017/04/forrester-construction-logo-md-340x156.png
Rachael Thomas
2023-07-07 13:10:45
2023-07-07 13:10:45
Tucker Road Ice Rink Featured in Metal Construction News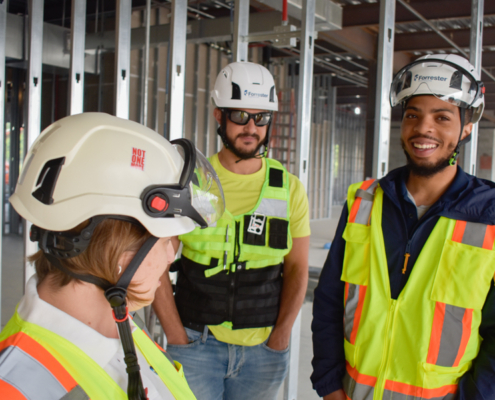 https://www.forresterconstruction.com/wp-content/uploads/2023/06/Catalyst-MOB-Forrester-Construction-Team-Members-with-President-Kristin-Prudhomme.jpg
600
900
Rachael Thomas
https://www.forresterconstruction.com/wp-content/uploads/2017/04/forrester-construction-logo-md-340x156.png
Rachael Thomas
2023-06-26 12:30:22
2023-06-26 14:55:43
The 2023 Forrester Summer Internship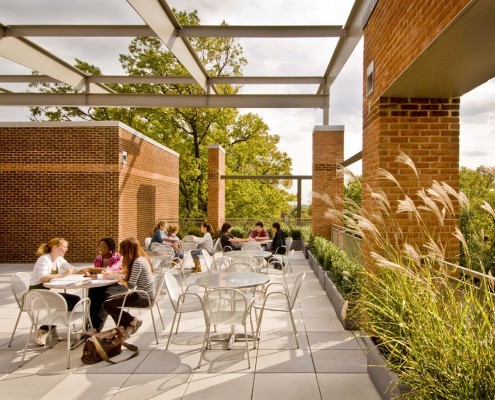 https://www.forresterconstruction.com/wp-content/uploads/2015/05/private-schools-edmund-burke02.jpg
768
1024
Rachael Thomas
https://www.forresterconstruction.com/wp-content/uploads/2017/04/forrester-construction-logo-md-340x156.png
Rachael Thomas
2023-04-26 08:40:54
2023-04-26 08:40:54
Spring 2023 Forrester Construction Update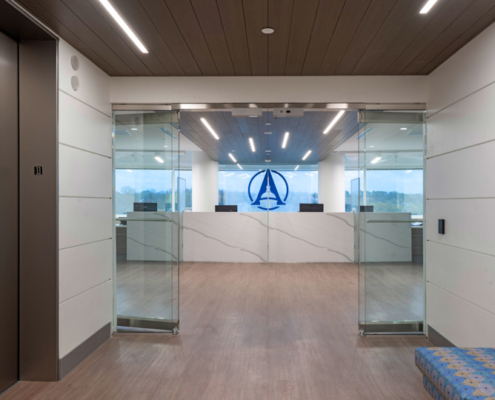 https://www.forresterconstruction.com/wp-content/uploads/2023/04/Anderson-Clinic-Shirlington-Lobby-Area-Forrester-Construction.jpg
540
800
Rachael Thomas
https://www.forresterconstruction.com/wp-content/uploads/2017/04/forrester-construction-logo-md-340x156.png
Rachael Thomas
2023-04-13 08:06:58
2023-04-26 15:05:08
Anderson Orthopedic Clinic Opens State-of-the-Art Surgery Center